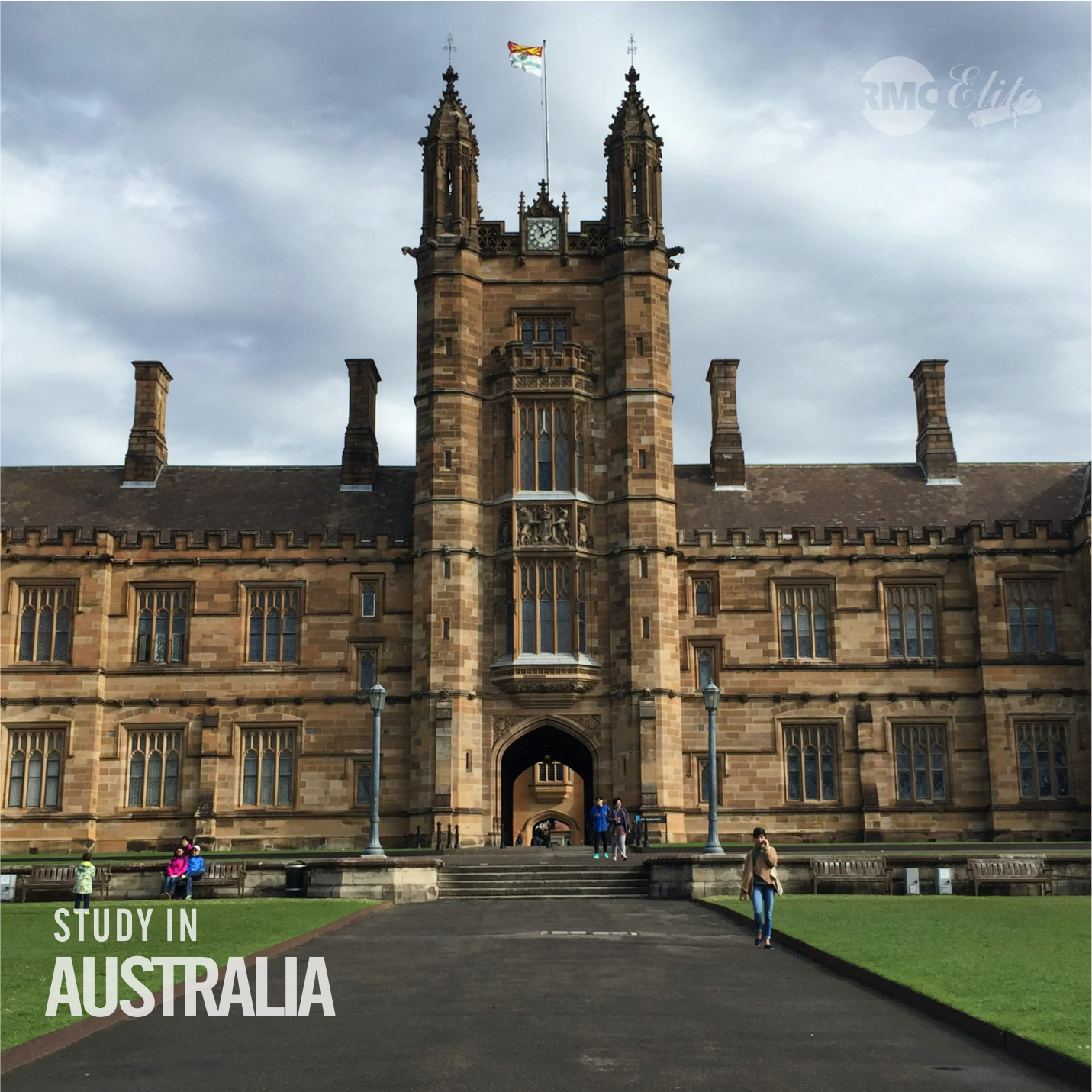 About Australia
Australia is much more than just the nation down under, boasting seven of the world's top 100 institutions. A rising number of Indian and international students are choosing Australia to study abroad because of its world-class education, post-study career prospects, and high standard of life. Whatever degree you pick, you will be assured of unrivalled academic achievement and an international student support system.
With almost 637,000 foreign students, Australia has risen to third place on the list of popular study abroad destinations. This island nation is famed not just for its coral reefs, kangaroos, and magnificent wildlife, but it is also one of the world's best study locations, with eight of its universities boosting appearing in the QS global university 2021 rankings. Overall, many Indian students consider studying in Australia to be a dream come true. According to current statistics, some of the most popular countries from which international students come to study in Australia include China, India, Nepal, Vietnam, and Brazil.
Since 2017, there has been an 11 percent increase in the percentage of international students that Australia has received. Despite a global pandemic, the number of Indian students enrolled in Australian universities did not drop much for the 2020 academic year.
Aside from providing world-class education, Australia provides students with a choice of over 22,000 courses via 1,100 institutions. In addition to a wide range of possibilities, one may study in seven of the world's top student cities, all of which are situated in Australia.
Why Study in Australia
An international student may choose to study in Australia for a multitude of reasons. Some of the most plausible reasons are as follows:
Internationally Recognized Universities: 36 Australian universities made the top 1000 list announced by QS for the World University Ranking 2021. Seven of them are among the top 100 universities in the world.
Financing Options: The Australian government invests around $300 million AUD in foreign student scholarships. In 2019, around 300 Australian Awards were made available to overseas students from over 55 countries.
Extensive Student Support: The ESOS (Education Services for Overseas Students) Act establishes the basis for enforcing best legal practices to safeguard the rights of foreign students studying in Australia.
Employment Opportunities: The education from Australia equips you for a career in a competitive global market. According to statistics, around 79 percent of graduates in Australia find work after completing their degree, six percent of graduates enroll in additional studies, and four percent of the entire student population is self-employed.
Simple Student Visa Policy: When compared to other countries, the procedure of obtaining a Student Visa in Australia is simple and straightforward. Foreign students can apply for a Student Visa subclass 500 to study in Australia. The approval rate for student visas is between 85 and 95 percent, therefore any prospective student with high marks and the relevant documentation should expect to get visa grant letters.
Universities
Fees
Eligibility
Document
Scholorships
How to Apply
Universities
University of Oxford
positioning first as, one of the most seasoned and most esteemed colleges on the planet, the University of Oxford pulls in top researchers and understudies to its 44 schools and corridors. By and large, it gets five applications for each accessible spot.
The University of Oxford in the UK offers various joint distinctions programs that consolidate two subjects at the undergrad level. Altogether, there are 250 college degree mixes. The mix of reasoning, governmental issues, and financial aspects is an especially esteemed degree seminar on offer, although it is not, at this point except to Oxford.
There are over 100 libraries at Oxford, the most popular of which is the Bodleian, which worked in 1602. The city additionally brags several galleries, including the Oxford University Museum of Natural History, which houses the remaining parts of a dodo, and the Museum of the History of Science, which shows a writing board which was, utilized by Albert Einstein.
More than 30 world pioneers, 27 British head administrators, 50 Nobel prizewinners, and 120 Olympic medalists were instructed at Oxford. Stephen Hawking, Hugh Grant, and Indira Gandhi are a portion of its popular alumni.
University of Cambridge
Like Oxford, the University of Cambridge is from an overall perspective college and is furthermore perhaps the most prepared and most regarded University on earth. The town is just an hour from London, UK. The school is home to more than 19,000 understudies and 9,000 staff. There are 31 schools, some of which date back to the thirteenth century, and more than 100 educational divisions.
Cambridge is particularly esteemed for significance in number-crunching and has shown without a doubt the most observed British specialists. Out and out, 117 Nobel laureates are auxiliary with the school, and Cambridge-banded together mathematicians have won 11 Fields grants. Getting a student place at the school is intense; the affirmation rate is under 25 percent and most of the excused up-and-comers have gotten assessments for the sum of their last school tests.
Understudies are taught through talks and oversights – close instructional activities a few unique understudies in light of everything. The duty is significant yet terms are more restricted than at various universities in the UK.
Cambridge libraries are home to wide combinations of middle age pieces and the school presentation corridors show varieties of archeological relics and zoological models.
The exceptional graduated class joins performers, administrators, royals, contenders, and social figures, including specialist Charles Darwin, normal broadcaster David Attenborough, moderate Jane Goodall, and performer Olivia Colman.
Imperial College London
Imperial College London is reliably positioned among the best colleges on the planet for science, innovation, designing, medication, and business. It ranks third in the topmost Universities in the UK.
It was molded in 1907 from a consolidation of three universities in London and now has 17,000 understudies and 8,000 staff. The understudy companion is incredibly worldwide and is comprised of over 125 identities.
Notwithstanding top researchers, Fields medalists, and Nobel prizewinners, Imperial additionally delivers persuasive government counsels and policymakers. Numerous alumni proceed to accomplish advancement developments in industry and business and are profoundly pursued by blue-chip organizations and new companies.
Supreme primary grounds are close to Kensington Palace in the Royal Borough of Kensington and Chelsea, with other grounds around the city. The creator H. G. Wells and Sir Liam Donaldson, head doctor to the Queen, are among Imperial's celebrated graduated class.
UCL
UCL was the main college in England to concede understudies independent of class, race, or religion, and the first to concede ladies on equivalent standing with men, following the instructive way of thinking of Jeremy Bentham. It is quite possibly the most specific British college and is thought to deliver the absolute most employable alumni.
UCL's primary grounds are in the focal London territory of Bloomsbury.
For undergrad confirmation, competitors, by and large, have every one of the evaluations at A level or an evaluation likeness 6, 6, 6 in subjects learned at a more elevated level in the International Baccalaureate. The most serious degree is the BSc in way of thinking, legislative issues, and financial aspects, which gets 30 candidates for each spot.
Almost 50% of all UCL understudies are from outside the UK, with fundamentally more from Asia than from mainland Europe. Renowned graduated class incorporate Mahatma Gandhi; Alexander Graham Bell, the creator of the phone; and Coldplay's Chris Martin, who met different individuals from his band at the college.
The London School of Economics and Political Science (LSE)
Of all UK colleges, The London School of Economics and Political Science (LSE) has the most elevated extent of global understudies, at 70%.
The college has specific qualities in law, financial aspects, history, theory, and legislative issues. At present, 26 percent of all Nobel prizes for financial aspects were granted to graduated class or offshoots of the LSE. Broadly, financial scholars at the LSE have since a long time ago couldn't help contradicting scholars at Cambridge, especially over answers for monetary issues in the public arena.
LSE's grounds are in the Clare Market region in London, near significant foundations like the Royal Courts of Justice, Lincoln's Inn, the Royal College of Surgeons, and the British Museum.
Like other top colleges in the UK, LSE for the most part requires section principles of the evaluations or higher.
A significant number of the postgraduate courses, like those in financial matters, the board, and law, have an acknowledgment pace of under 7 percent.
Unmistakable social, political, and scholastic figures, including Nelson Mandela and George Soros, have given public talks at LSE as a component of the college's esteemed talk arrangement.
The principle modeler, of the Indian Constitution, B. R. Ambedkar, worked on a doctoral theory at LSE while selected on the Bar course at Gray's Inn in London.
The table below provides extensive information about the universities & colleges in Australia that allow international students to study, many of which, also have scholarship options available.
| University | Type | Campus Location | Established in |
| --- | --- | --- | --- |
| Curtin University | Public | Perth | 1966 |
| Deakin University | Public | Melbourne | 1974 |
| Edith Cowan University | Public | Perth | 1902 |
| Federation University Australia | Public | Ballarat, Churchill, Berwick, Horsham | 1870 |
| Flinders University | Public | Adelaide | 1966 |
| Griffith University | Public | Brisbane, Gold Coast | 1971 |
| James Cook University | Public | Cairns, Singapore, and Townsville (main) | 1970 |
| La Trobe University | Public | Melbourne, Bendigo, Shepparton, Wodonga, Sydney | 1964 |
| Macquarie University | Public | Sydney | 1964 |
Fees
Eligibility
Document
Scholorships
How to Apply