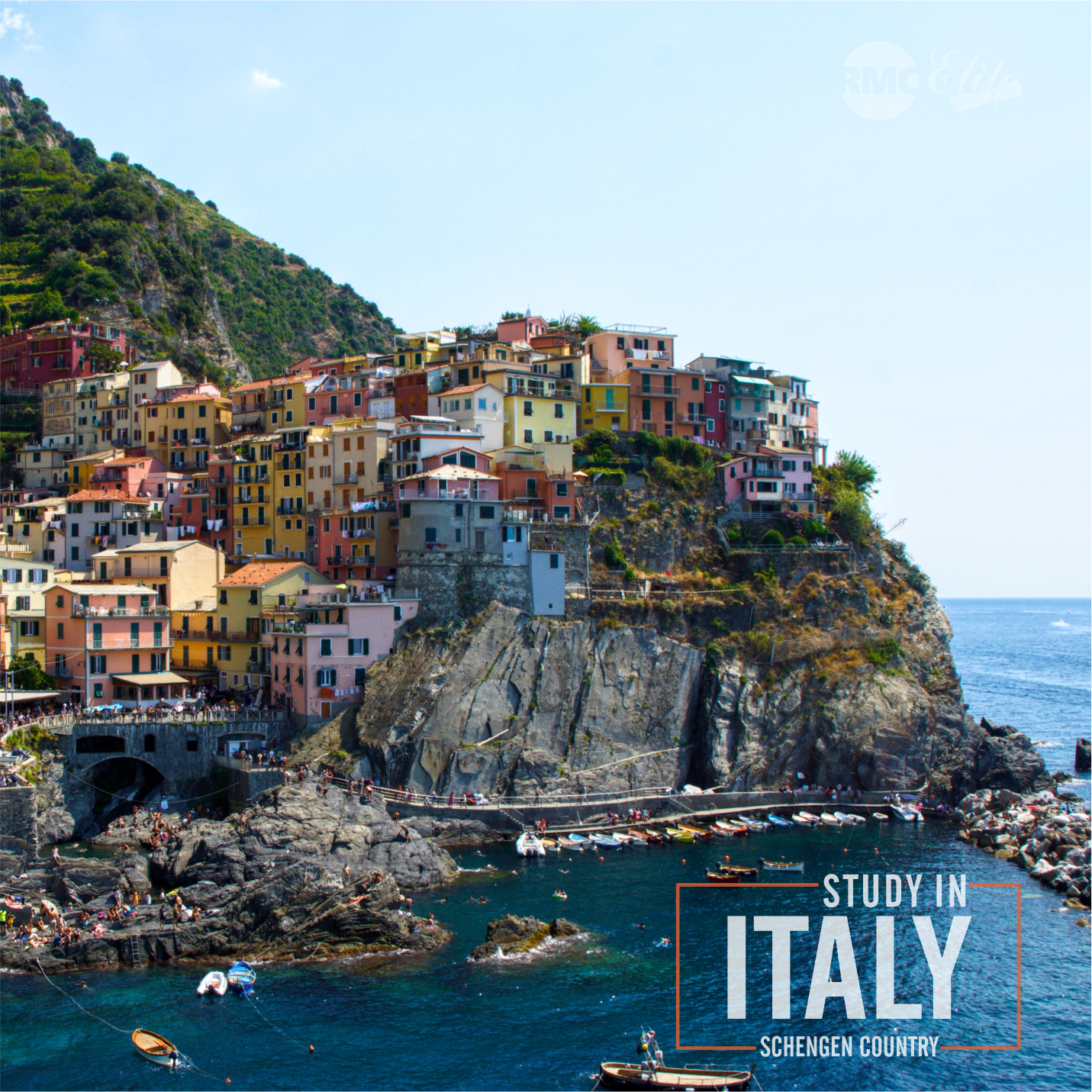 About Italy
Italy's historic treasures and fine cuisine have captivated visitors for centuries. From the snow-capped Dolomites in the north to the warm Mediterranean culture by the sea in the south, the Italian region is diverse and exciting. Few countries are as exciting as study in Italy for international students seeking affordable, quality education and a wide range of social and leisure activities.
The cultural importance of this country dates back to ancient times, with students studying history and archaeology everywhere. For many, Rome is an eternal city, the centre of an empire that stretched from the rainy England to the Syrian desert about 2,000 years ago. At its peak, it covered almost everything in Egypt, North Africa, and mainland Europe.
The ancient Roman ruins of Italy are as huge as they are today and tell only part of the story. The 14th and 17th-century renaissance began in Italy (Rinascimento) and brought innovation and revolution throughout Europe in the fields of art, architecture, philosophy, religion and scientific culture. To learn. Intellectual activity and creativity flourished, bringing the pearls of ancient and medieval thought to the modern world.
Why Italy
Courses
Universities
Fees
Jobs
Scholorships
How to Apply
FAQs
Why Italy
Naturally, many international students are relaxing in Italy. The University of Bologna has welcomed students since 1088. The University of Bologna is the oldest university in the world and since its inception the city has been called "Savante". Bologna is at the forefront of academic innovation in the 21st century. The Bologna Process begins in the city and sets higher education standards for the European Higher Education Region (EHEA)
Italian universities are proud of their heritage, and the ranking Roman Torvergata University offers more than 12 international bachelor's degree programs taught in English. Founded in 1982, TorVergata is one of the best young universities in Europe and is known for its student satisfaction and above average employment rates. Graduate member.
Italy has some of the best business schools in Europe, including the famous SDA Bocconi in Milan, the financial center of the country. The school's MBA program frequently tops the world and European rankings, with many major business leaders among its graduates.
These universities and many other universities in Italy are working harder and harder to speed up the internationalization process and offer special courses for international students. There are more than 500 degree programs in English education in the country. And every year, there are more and more opportunities to learn English in Italy.
Courses
Universities
Fees
Jobs
Scholorships
How to Apply
FAQs