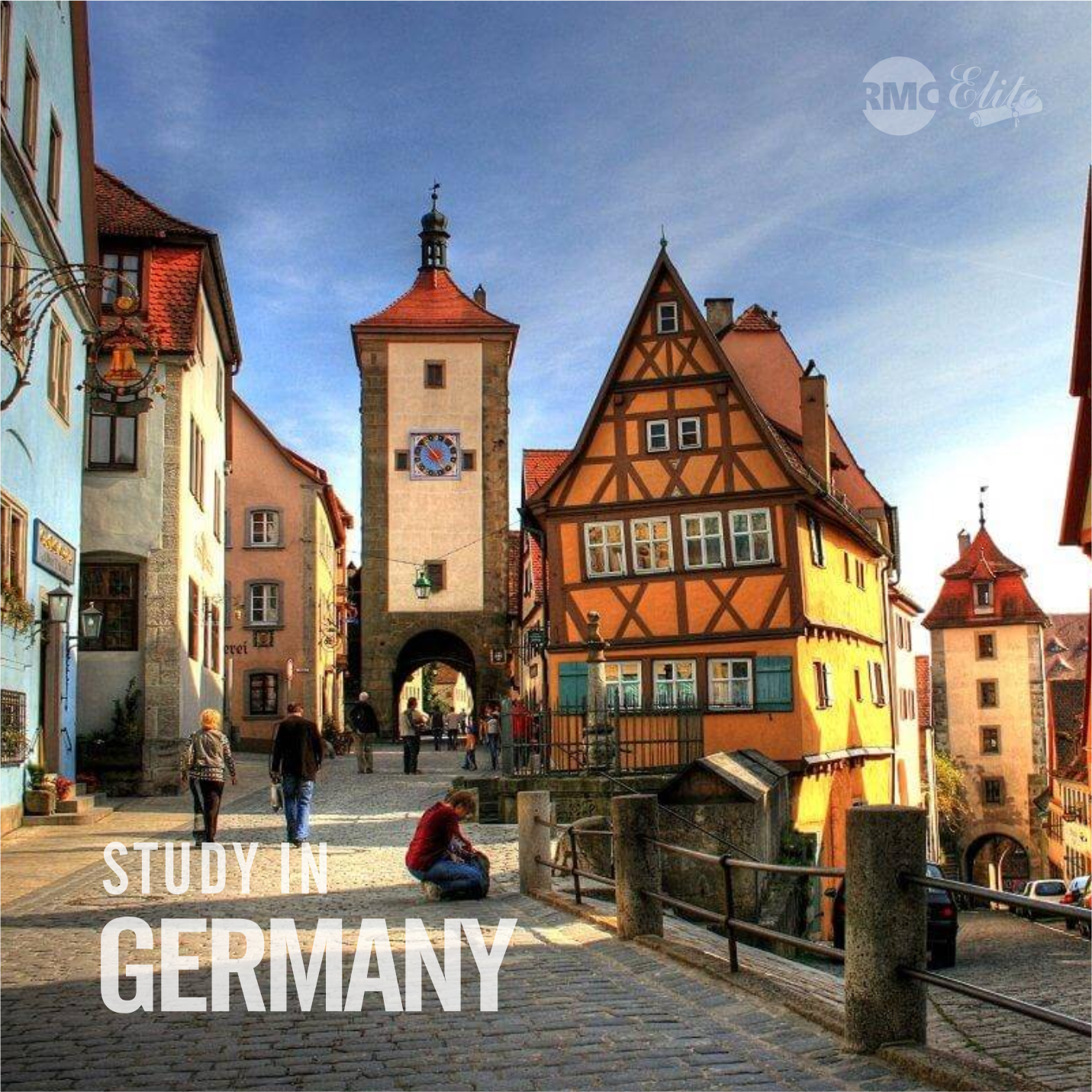 Study In Germany
Studying in Germany for Indian students comes with a lot of welfare because German universities are internationally ranked and valued for their high-class standards. Their state-of-the-art provision, innumerable financial options, investigation-based courses, prize-winning curriculums, various and spirited student communities, plus a distinctive lifestyle guarantee you get the best studying experience ever. These characteristics have turned them into a pivot for skillful international students who are ready to upgrade their academic and research capacities. Indian students in Germany are the third largest group of international students. According to official statistics, in 2017/18 there were 17,570 Indian students studying in Germany.
Germany is higher schooling heaven. Unlike in any other country, in Germany, you will find many globally ranked universities, countless courses to choose from, worldwide valued degrees that assure high employability to you, and budget living costs.
In addition, Germany has a long and rich history, a spirited and zestful lifestyle mixing the modern and the classics, the urban and the rural which will engage and make you love every second spent here.
Not surprisingly, Germany is graded among the world's top destinations for international students. According to the newest official data, there are over 357,000 foreign students seeking a university degree in Germany whereas the number is continuously growing.
Every year, thousands of intellectuals coming from all around the world trust their education to German universities.
Why Germany
Universities
Courses
Cost
Scholorships
Jobs
How to Apply
FAQs
Why Germany
With many best-graded universities and bustling cities packed with history, spirited nightlife, and art galleries, no wonder thousands of young international students are deciding to pursue their studies in Germany. In recent years, Germany has become one of the most popular places to study for international students. To be more exact, it is the third most popular destination!
But what is it that makes Germany such an attractive place for students?
Here are some of the reasons mentioned below:-
1 – Outstanding universities
German universities are famous for providing high-level education – a lot of these universities even rank among the best in the world.
By choosing to study in Germany, you can be sure to get an education that is best, which will be very useful when looking for a job after graduation.
2 – Germany is a safe country
As Compared to other study destinations, Germany is a very safe country. 
No matter if it's day or night, or if you're in the city or the countryside, being out and about is fairly safe taking some precautions.
3 – Stable country
Germany is very stable when it comes to its politics and economy. In recent polls, Germany was ranked 9th in the world for its perceived stability. 
Choosing to study in a stable country is a good choice for your future prospects when you finish your studies.
4 – Diversity
Germany is a liberal and welcoming country that is full of diversity.
5 – Wide range of study programs
In Germany you will find more than 1000 programs which are very useful for you.
6 – Practice-orientated studies
Most German universities believe that the best way to learn is by applying your knowledge in practice, so a lot of the study programs – especially at Universities of Applied Sciences – will be very practice-orientated. They believe in more practical knowledge.
Lower tuition fees
Universities fees is expensive generally but in Germany, the tuition fee is very low as compared to other countries.
Scholarships
In Germany there are many universities that offer scholarships to students which is very helpful for them.
Affordable cost of living 
Cost of living in Germany is low as compared to other countries.
Staying in Germany
Finally, once you've finished your study program at a German university, there is a good chance you will find employment.
Universities
Courses
Cost
Scholorships
Jobs
How to Apply
FAQs