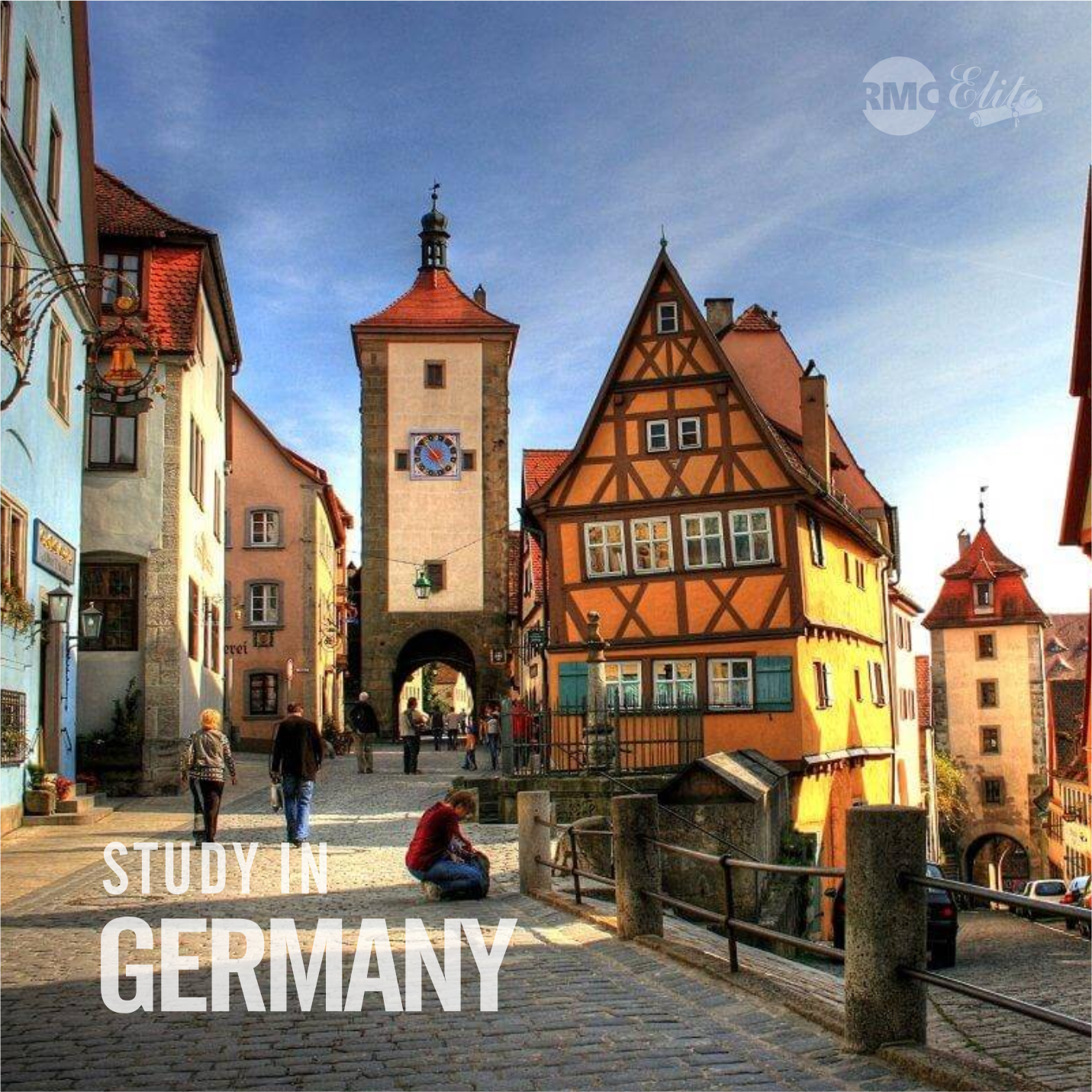 About Germany
Studying in Germany for Indian students comes with a lot of welfare because German universities are internationally ranked and valued for their high-class standards. Their state-of-the-art provision, innumerable financial options, investigation-based courses, prize-winning curriculums, various and spirited student communities, plus a distinctive lifestyle guarantee you get the best studying experience ever. These characteristics have turned them into a pivot for skillful international students who are ready to upgrade their academic and research capacities. Indian students in Germany are the third largest group of international students. According to official statistics, in 2017/18 there were 17,570 Indian students studying in Germany.
Germany is higher schooling heaven. Unlike in any other country, in Germany, you will find many globally ranked universities, countless courses to choose from, worldwide valued degrees that assure high employability to you, and budget living costs.
In addition, Germany has a long and rich history, a spirited and zestful lifestyle mixing the modern and the classics, the urban and the rural which will engage and make you love every second spent here.
Not surprisingly, Germany is graded among the world's top destinations for international students. According to the newest official data, there are over 357,000 foreign students seeking a university degree in Germany whereas the number is continuously growing.
Every year, thousands of intellectuals coming from all around the world trust their education to German universities.
Why Study in Germany
Students can get numerous benefits from studying in Germany. Here are some of the most crucial reasons to study in Germany:
High-quality education: German universities are noted for their demanding curriculum, which is aimed to provide students with a thorough education in their chosen profession. Germany's education system is also known for its research-based approach, which can offer students useful skills and information.
International recognition: German degrees are highly valued around the world and are accepted by employers in many countries. As a result, studying in Germany might provide numerous prospects for worldwide professions.
Cost: Education in Germany is comparatively inexpensive when compared to other countries such as the United States, the United Kingdom, and Australia. Most German colleges are tuition-free, which means students simply have to pay for living expenses.
Excellent research opportunities: Germany is home to some of the world's most prestigious research institutes, and many universities engage with industrial partners to conduct cutting-edge research. This gives students fantastic possibilities to participate in research projects, which can be a great method for them to obtain significant experience.
Cultural exchange: Studying in Germany can provide students with a once-in-a-lifetime opportunity to immerse themselves in a new culture and acquire a new language. This can broaden their perspective and assist them in developing abilities such as adaptability and intercultural competency, both of which are valuable in today's globalized society.
Overall, studying in Germany can be a great way to get a world-class education, and user experience, and prepare for a successful international career.
Benefits
Eligibility
Universities
Scholarships
Living Cost
Work While Study
Job Opportunities
Benefits
Benefits of Studying in Germany
Germany Education System
Germany's education system is noted for its high standards and all-encompassing approach. Here's a quick rundown of Germany's educational system:
Early Childhood Education: In Germany, children often begin formal education at the age of six. There are, however, numerous possibilities for early childhood education, including daycare centers and kindergartens, which offer socialization and educational activities to children aged three to six.

After completing kindergarten, pupils enter the primary school system (Grundschule) for four years, where they get a broad-based education in areas such as arithmetic, science, and languages. Students progress from primary school to one of three types of secondary schools: Hauptschule, Realschule, or Gymnasium.
In addition to academic education, Germany has a robust vocational education and training (VET) system that provides training in a variety of vocations and professions. Apprenticeships, which combine on-the-job training with classroom instruction, are the most common kind of VET.

Higher Education: Germany has a well-regarded higher education system, with public universities offering free tuition. Universities and universities of applied sciences are the two categories of higher education institutions. (Fachhochschulen). University programs are often more academic and research-based, whereas university programs are more practical and job-oriented.
Quality of Education
Education is primarily the responsibility of the federal states of Germany. Each state has its education system, although they all follow the same basic framework.
Germany is well-known for its excellent educational system. The education system in the country is well renowned for its academic rigor, cutting-edge research facilities, and emphasis on practical skills.

Practical instruction and hands-on experience are highly valued in the German educational system. Many schools provide apprenticeship programs through which students can earn practical skills and work experience in a certain industry while also finishing their academics.

Furthermore, German universities are highly recognized globally, with many of them ranking among the world's top universities. Many German universities offer English-language courses, making them accessible to overseas students.
Overall, education in Germany is of high quality, and the country is an appealing destination for students from all over the world seeking a high-quality education in a supportive and stimulating atmosphere.
Career Opportunities
Germany is one of the world's leading economies, with good professional prospects in a variety of areas. The manufacturing sector drives the country's economy, but it also has a flourishing service sector and a developing technological industry. Among the most promising professional paths in Germany are:
Engineering: Germany has a strong engineering background and is home to some of the world's finest engineering firms. Skilled engineers are in high demand in areas such as automotive, manufacturing, and construction.
Information Technology: Germany's technology business is quickly expanding, and skilled IT experts are in high demand. Software developers, data scientists, and cybersecurity specialists are among the most in-demand jobs.
Healthcare: Germany has one of the best healthcare systems in the world, and healthcare workers, notably doctors, nurses, and caretakers, are in high demand.
Business and Finance: Germany is home to numerous global enterprises as well as many renowned banks and financial organizations. Professionals with skills in finance, accounting, marketing, and management are in high demand.
Renewable energy: Germany is a global pioneer in renewable energy, having invested heavily in wind, solar, and hydropower. Professionals with expertise in renewable energy technologies, research, and development are in high demand.
Overall, Germany provides good career prospects in a wide variety of areas, and the country's robust economy and low unemployment rate make it an appealing destination for professionals from all over the world.
Cultural Exposure
Germany is a country with a diversified population and a rich cultural past. Visitors and inhabitants alike can immerse themselves in and learn about German culture.
Here are some methods to immerse yourself in German culture in Germany:
Museums and Galleries: Germany has a long history of art and culture, and there are numerous museums and galleries throughout the country that celebrate this heritage. The Berlin Museum Island, the Bavarian National Museum in Munich, and the Kunsthalle Hamburg are among the most well-known museums in Germany.
Festivals and Events: Throughout the year, Germany hosts numerous festivals and events, such as Oktoberfest in Munich, Christmas markets in many cities, and the Berlinale Film Festival. These activities offer an excellent opportunity to immerse oneself in German culture.
Food: German food is substantial and delicious, with many traditional meals to sample, such as sausages, sauerkraut, and schnitzel. Visitors can sample local delicacies at restaurants and food markets across the country.
Architecture: From medieval castles to modern skyscrapers, Germany has many wonderful examples of architecture. The Brandenburg Gate in Berlin, the Neuschwanstein Castle in Bavaria, and the Cologne Cathedral are among Germany's most iconic landmarks.
German is a fascinating language with a rich history and a distinct syntax. Visitors can attend language classes to learn the language and become more immersed in the culture.
Overall, Germany provides several chances for cultural exposure and learning, and visitors and residents can immerse themselves in the country's rich cultural heritage in a variety of ways.
Eligibility
Universities
Scholarships
Living Cost
Work While Study
Job Opportunities
Why Take Admission Through Us
RMC Elite constantly assists students with entrance, scholarship availability, placements, and other services.
Counseling and Mentoring
The experienced staff at RMC Elite advises you on the finest colleges, courses, scholarship opportunities, and more.
College Profiles
We frequently provide thorough information about individual schools and universities, such as academic programs, campus culture, student life, and admission data, on our website. This information can assist students in gaining a better understanding of what a certain school is like and whether it is a suitable fit for them.
College Search Tools
The RMC educational website includes college search tools that allow students to filter and compare institutions based on factors including location, size, majors, pricing, and entrance requirements. These tools can assist students in narrowing their options and locating colleges that fit their specific requirements.
Test Planning
The team is dedicated to assisting you in preparing for international language exams and clearing screening tests such as TOEFL, IELTS, and others using the most up-to-date practice and curriculums.
The Application Procedure
RMC Elite prioritizes all processes, including profile evaluation, application form completion, admissions locking, Visa preparation, and much more.