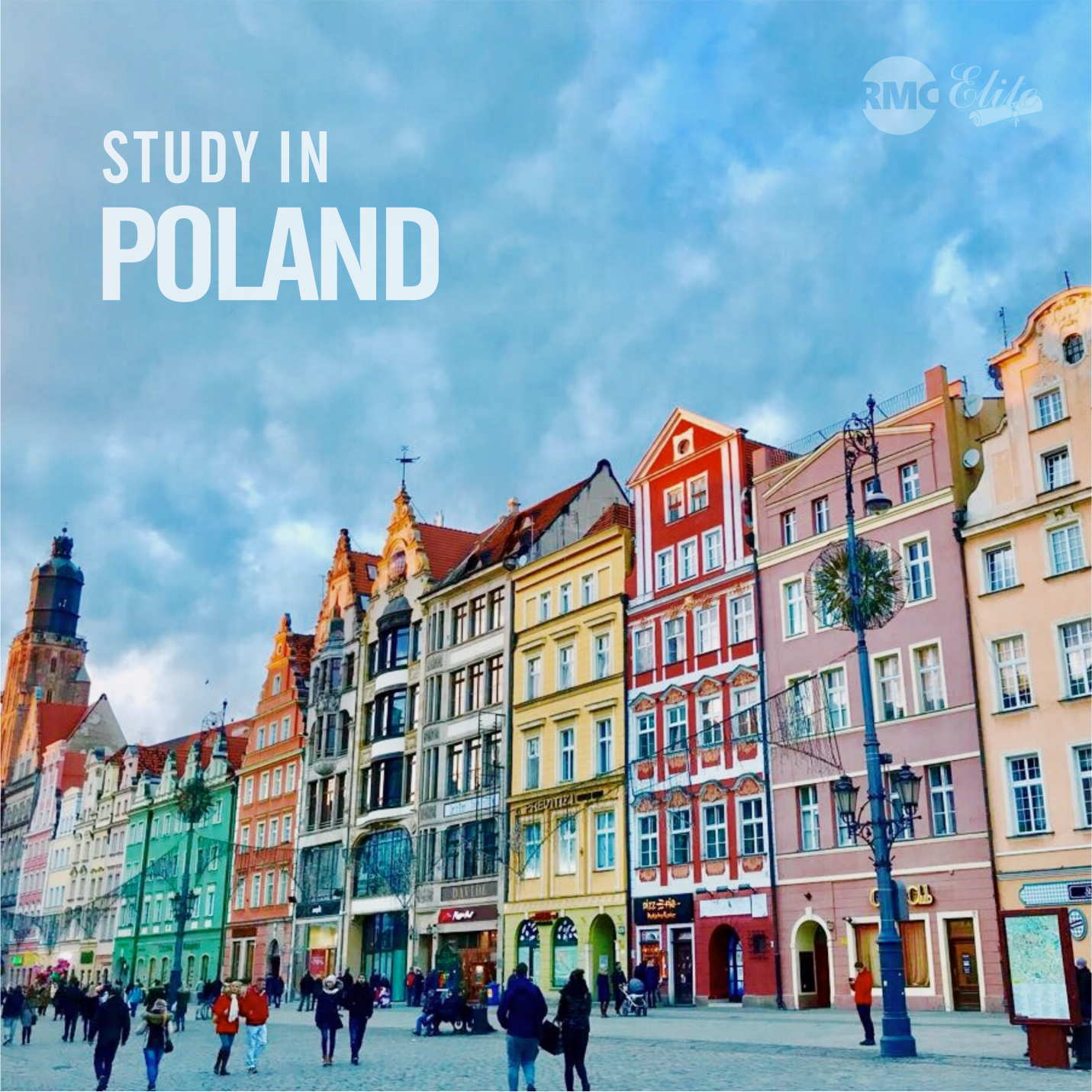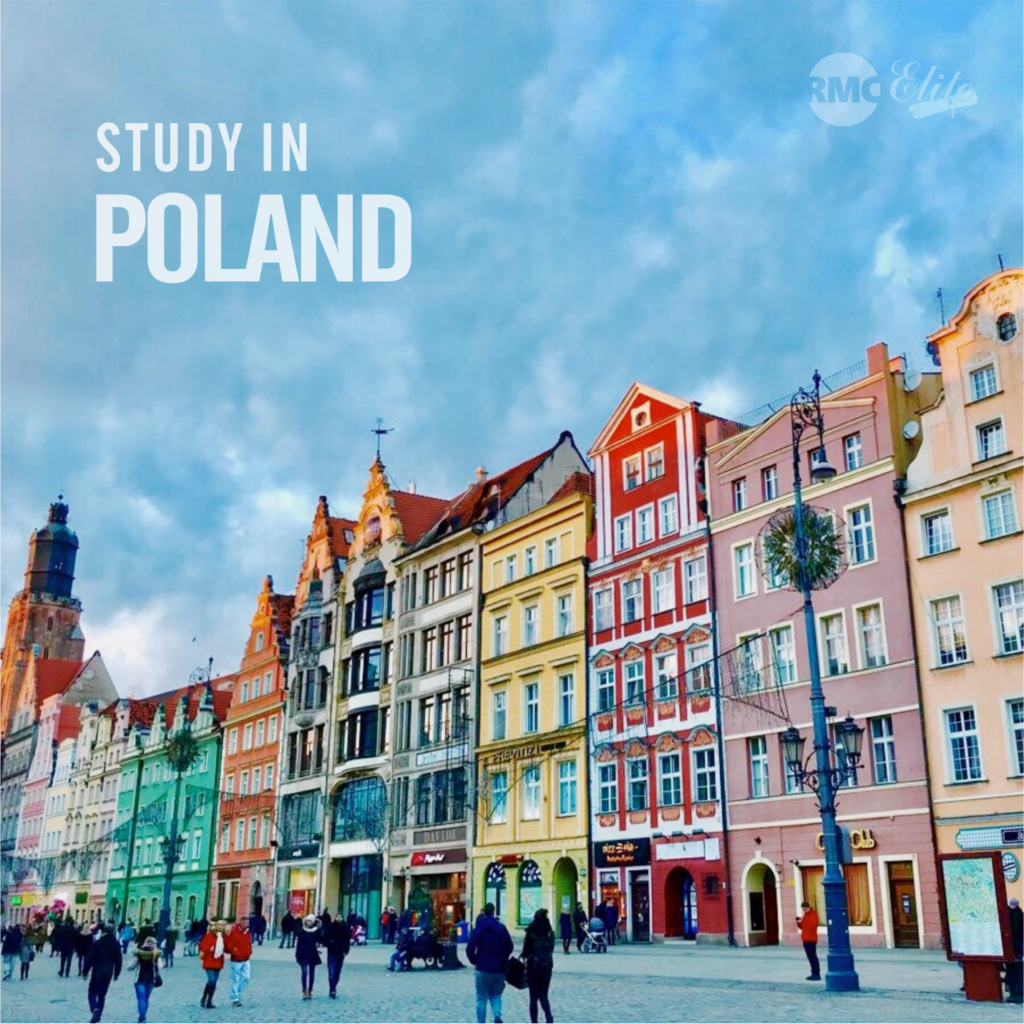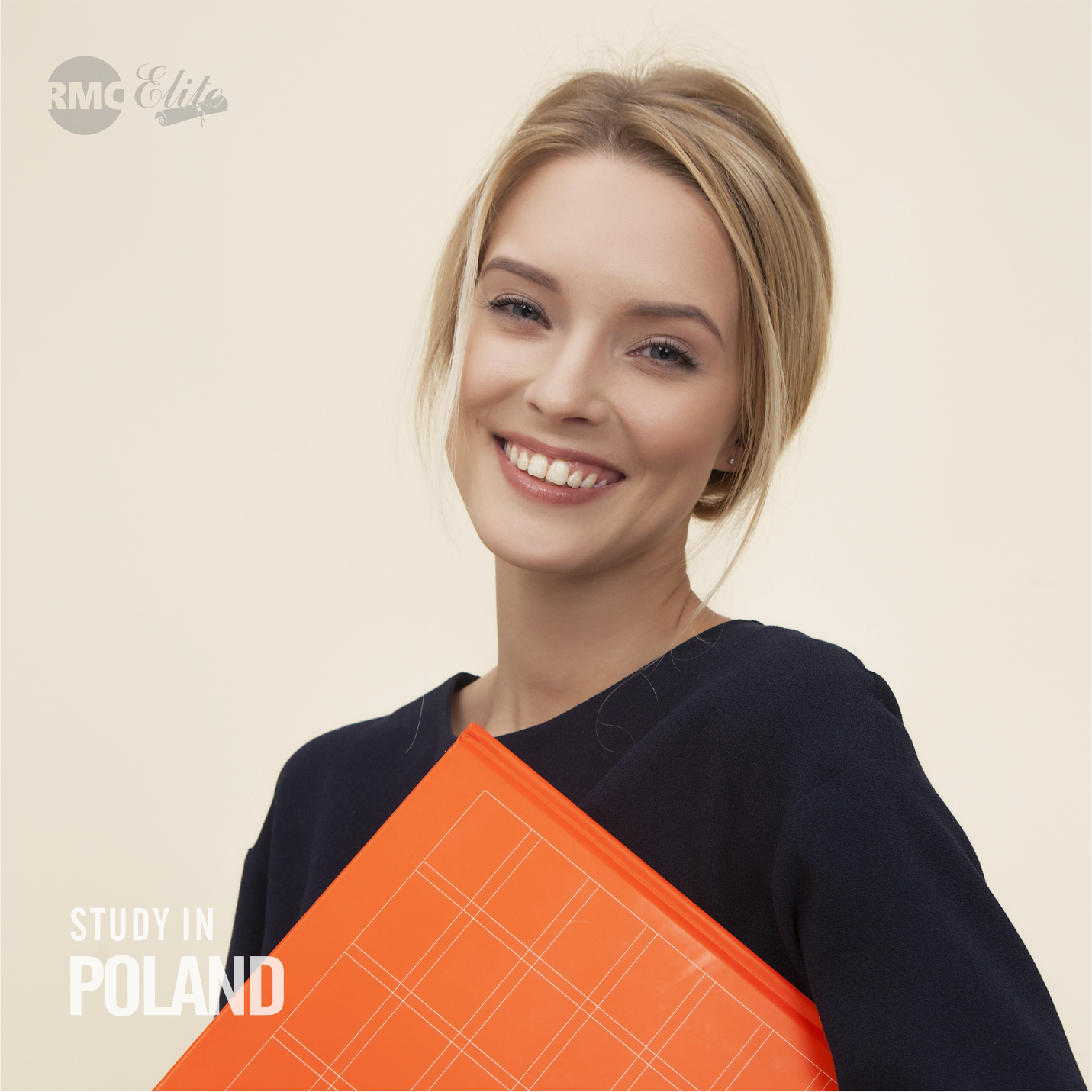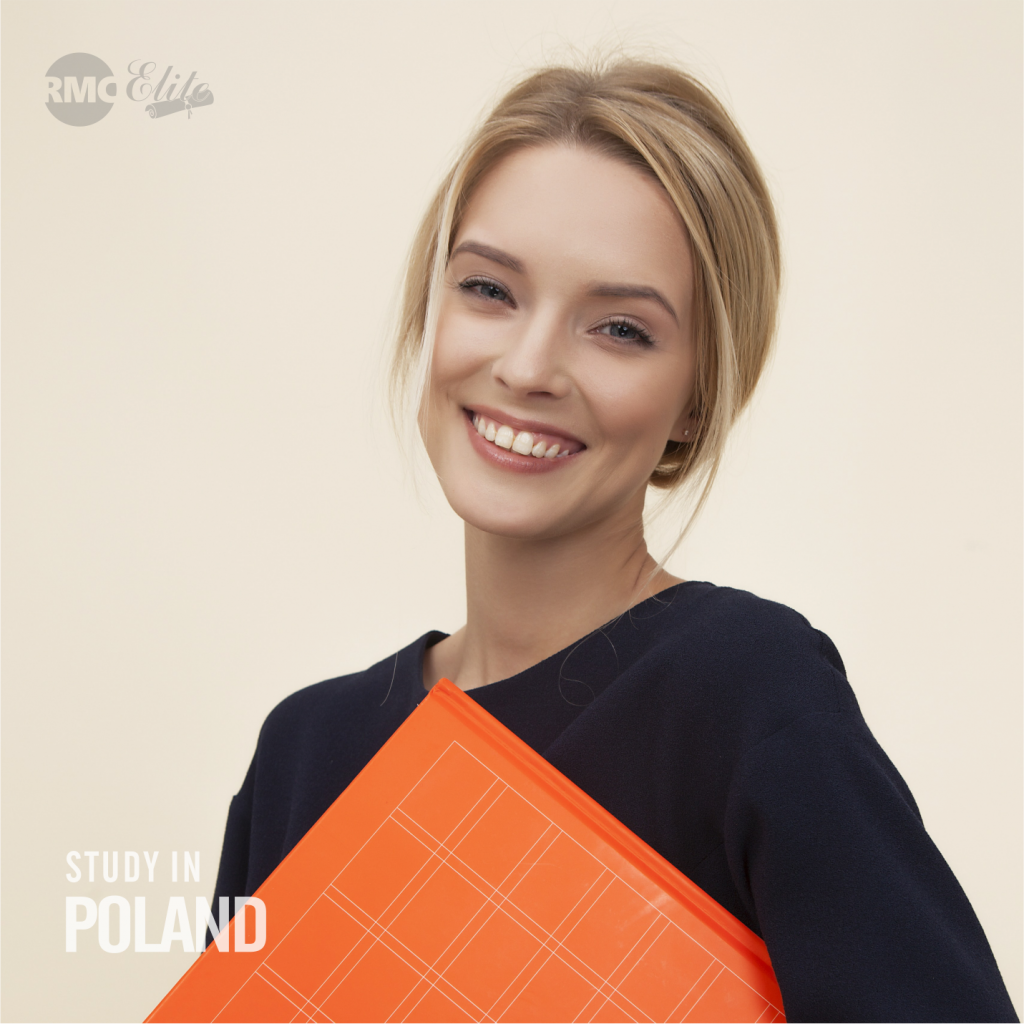 About Poland
Study In Poland – A huge country with a rich heritage, a vibrant culture, and welcoming people. This is all because of recent efforts in internationalization, Poland is attracting ever more students from abroad. The country offers world-class education at fair tuition fees and a surprisingly affordable cost of living. Higher education in Poland has a history dating back nearly 800 years, and the country is home to over 400 institutions – many of which now also offer study programs in English. Poland's higher education system is also known for its specialized technical institutions. They educated tens of thousands of specialists every year in subjects like engineering or computer science. Warsaw University of Technology and AGH University of Science and Technology enjoy an exceptional standing in global rankings, and there are many other best institutions you can choose from.
Why Study In  Poland
Poland is famous for its rich culture and diversity. Poland also has the sixth-largest economy in the European Union with the largest stock exchange in the East-Central European zone. Apart from its rich history, culture and economy, Poland also attracts the attention of students because of their top-class academic institutions, vibrant culture and relevantly cheaper education in comparison to the other parts of Europe.
Here are some of the reasons for why you should study in Poland:-
Advanced Quality Of Education
Home to more than 450 higher education institutions, Poland is one of the most popular study destinations in Europe. One of the top reasons to study in Poland is the internationally famed Polish education system follows the standards set by the Bologna process and thus the degrees earned are recognized internationally. With innumerable short-term and full-time programs on offer, Polish academic institutions emphasize on the essentiality of gaining practical knowledge, creative skills and exposure over theoretical knowledge.
Poland is considered a cheaper and affordable option amongst international students when compared with other study destinations in Europe. The high quality of education exceeds the costs which makes Poland one of the great options for pursuing studies. The average fees vary from private universities to public universities but more or less it ranges between 1000 euros to 4000 euros per year. The affordable cost of studying is another major reason to study in Poland as it offers economical education when compared with top study abroad destinations like Australia, the USA, France, etc.
Poland is home to a rich and glorious culture which is a core part of the Western civilization and the country's great leaders and personalities have contributed massively to art, music, philosophy, science and literature. Amongst the top reasons to study in Poland is the amazing opportunity to delve deeper into the Polish culture which is a wonderful combination of influences from Germanic, Hungarian, Latinate as well as Ottoman cultures, amongst others. 
Living costs can also be a crucial factor in choosing a study destination abroad and when it comes to Europe, the living expenses are quite high. But Poland offers economical costs of living without compromising with its quality and standards. The rent rates and travel tickets are relatively cheaper. You can easily rent a flat for anywhere between 100 to 200 euros. Public transport also provides cheap tickets. So, this is another prominent reason to study in Poland and experience a European country without going out of your budget.
Amongst the preferred reasons to study in Poland is its scintillating student life that international students fall in love with! While the country's education system has its core focus on practical learning and creative skills, it is ensured that students get to explore its bustling cities, cosmopolitan vibes as well as cultural fests around the year! 
Courses
Cost
Universities
Job
Scholorships
How to Apply
FAQs
Courses
What to study in Poland? 
There are many courses and programs for which you can apply in Poland but some of the best courses are mentioned below:-
Agriculture degrees in Poland
As an academic field, agriculture looks at the cultivation of land, breeding of animals, and the growth and harvesting of plants, amongst other things. These are all important processes as they provide food, fibers, medicinal properties, and other products to sustain and enhance life. Agriculture has long been acknowledged as one of the main contributors to the development of modern civilization and dates back thousands of years. The field of agricultural science is also fast developing and has a great impact on the climate and environment.
Biology degrees in Poland
The study of living organisms and biology covers a wide range of topics. These topics include humans, animals, plants, as well as the world in which they are contained. The science of biology helps us to understand how we have developed over the years, and how our habitat has adapted with the human race.
Biomedical Engineering degrees in Poland
Biomedical engineering is a field that combines medicine and biology with engineering for healthcare purposes. As a biomedical engineer, you will use your technical skills to help improve people's lives. This could mean developing groundbreaking medical devices, health diagnostic systems, or working with prosthetics. In a world with an aging and growing population, the knowledge and skills of a biomedical engineer are becoming increasingly desirable, in the fight against diseases and incidents that shorten or decrease the quality of life.
Business Management degrees in Poland
The way a business is run is very important, as it can be make or break. If a business does not have effective management, it cannot perform at its best. Management is required across all departments, including marketing, human resources, and accounting. A degree in business management will provide you with the skills to efficiently lead an organization, no matter the size. You will develop skills in monitoring performance, activities, and employees, as well as planning for all aspects of the business.
Chemistry degrees in Poland
One of the main arms of science, chemistry is the study of substances of which matter is composed. This can include the composition and structures, properties, reactions and changes of these substances. Chemistry plays a vital part in our lives, as it is responsible for the world you observe today. Simple things such as cooking, and the changing color of leaves, rely on chemical reactions.
Cost
Universities
Job
Scholorships
How to Apply
FAQs