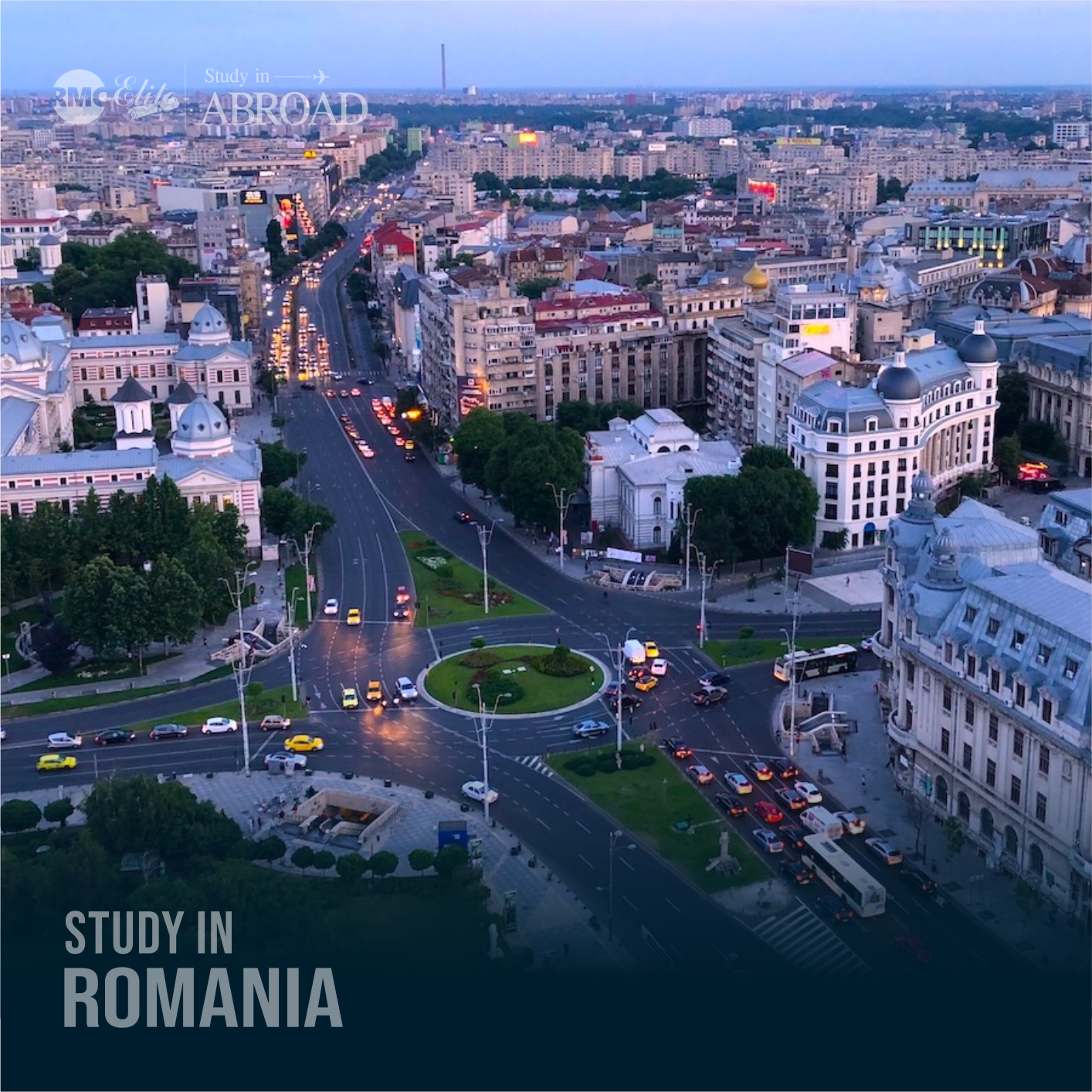 About Romania
Study In Romania: Romania is a country in South-East Europe. Romania sits between the Balkans and Eastern Europe, so it borders Ukraine, Moldova, Bulgaria, Serbia and Hungary, and the Black Sea. By European standards, Romania is a big country. This means that there is much to explore, see and do. Many international students find themselves in the capital Bucharest. But, unlike in many other countries, students can also find themselves elsewhere. Romania also has beautiful beaches, with great bars and views out to sea. Trains head to the seaside city of Constanta from across the country, making it a perfect destination for international students.
With a rich academic history, Romania is a beautiful country with a diverse population. Boasting fantastic natural landscapes, a combination of European cultures, and medieval castles, Romania is widely considered to be the inspiration for Bram Stoker's Dracula novel. Universities in Romania can offer international students a unique experience.
Why Romania
Courses
Universities
Cost
Scholorship
Jobs
How to Apply
FAQs
Why Romania
The higher education system in Romania is continually being improved. The system is regulated by the Ministry of Education and Research, which ensures that Romanian higher education matches the standards of the rest of Europe. This means that any degree you earn in Romania will be respected internationally. At a Romanian university, you will be able to gain a bachelor's, master's, and doctoral degree, in a wide range of subject areas. There are many higher education institutions in the country, both public and private. The institutions tend to focus on academic and vocational elements of education, preparing the students for the workplace.
There are 11 of Romania's universities in the 2022 QS World University Rankings. Included in the rankings is Alexandros Ioan Cuza University, Babes-Bolyai University, the University of Bucharest, the University of Politehnica of Bucharest, and the Universitatea de Vest din Timisoara.
Courses
Universities
Cost
Scholorship
Jobs
How to Apply
FAQs