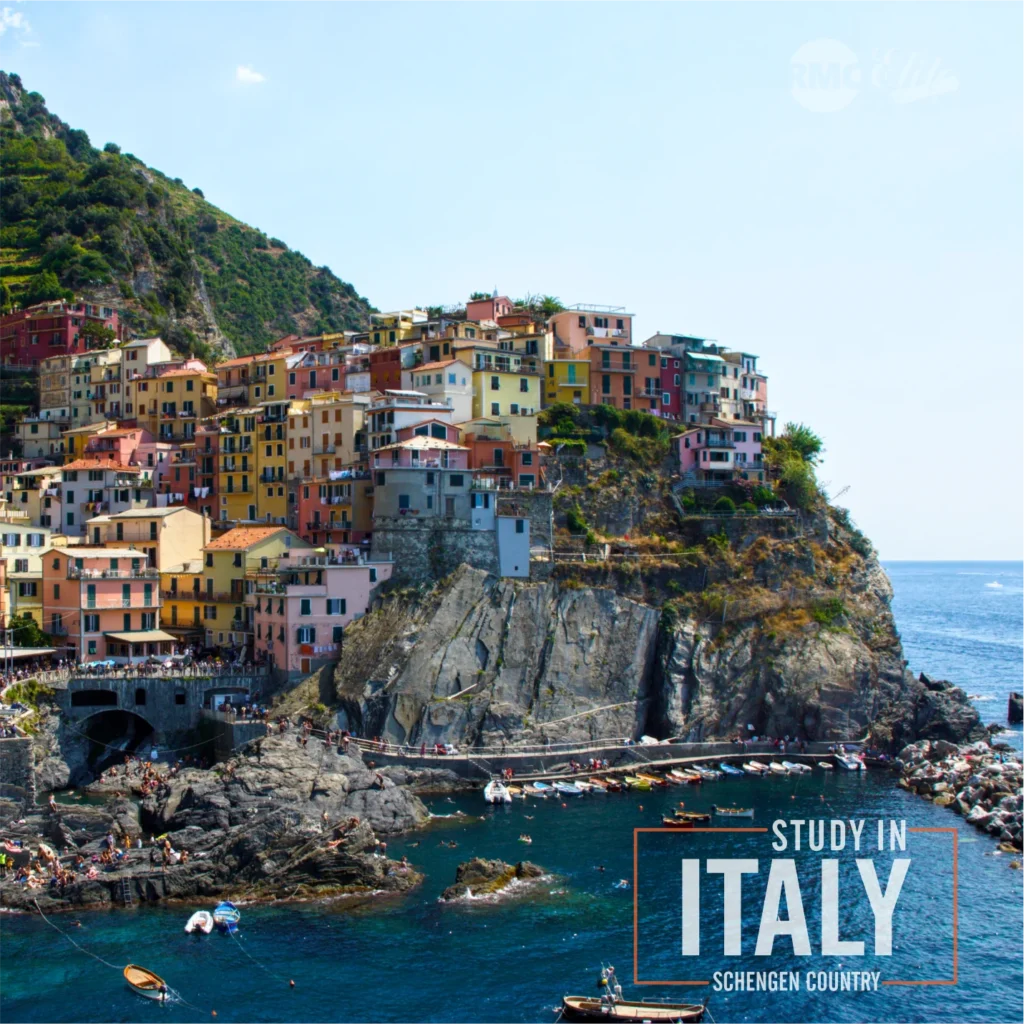 About Romania
Study In Romania: Romania is a country in South-East Europe. Romania sits between the Balkans and Eastern Europe, so it borders Ukraine, Moldova, Bulgaria, Serbia and Hungary, and the Black Sea. By European standards, Romania is a big country. This means that there is much to explore, see and do. Many international students find themselves in the capital Bucharest. But, unlike in many other countries, students can also find themselves elsewhere. Romania also has beautiful beaches, with great bars and views out to sea. Trains head to the seaside city of Constanta from across the country, making it a perfect destination for international students.
With a rich academic history, Romania is a beautiful country with a diverse population. Boasting fantastic natural landscapes, a combination of European cultures, and medieval castles, Romania is widely considered to be the inspiration for Bram Stoker's Dracula novel. Universities in Romania can offer international students a unique experience.
Why Study in Romania?
The higher education system in Romania is continually being improved. The system is regulated by the Ministry of Education and Research, which ensures that Romanian higher education matches the standards of the rest of Europe. This means that any degree you earn in Romania will be respected internationally. At a Romanian university, you will be able to gain a bachelor's, master's, and doctoral degree, in a wide range of subject areas. There are many higher education institutions in the country, both public and private. The institutions tend to focus on academic and vocational elements of education, preparing the students for the workplace.
There are 11 of Romania's universities in the 2022 QS World University Rankings. Included in the rankings is Alexandros Ioan Cuza University, Babes-Bolyai University, the University of Bucharest, the University of Politehnica of Bucharest, and the Universitatea de Vest din Timisoara.
The best courses and programs to pursue in Romania are as follows:-
BSc in Computer Science
Bachelor in Computer Science
Bachelor in Geography of Tourism
Bachelor of Building Installations
Bachelor in Biology
BA in Hospitality Management
BSc in Accounting
BSc in Finance
BA in Economics and Business
BSc in Supply Chain Management and Logistics
Top ranked Universities in Romania
| | |
| --- | --- |
| Sl No. | University Name |
| 1 | Babes-Bolyai University |
| 2 | University of Bucharest |
| 3 | West University of Timisoara |
| 4 | Gheorghe Asachi Technical University of Iaşi |
| 5 | Lucian Blaga University of Sibiu |
| 6 | Polytechnic University of Timisoara |
| 7 | Stefan cel Mare University of Suceava |
| 8 | Technical University of Cluj-Napoca |
| 9 | Transilvania University of Brașov |
Romania uses the Romanian Leu (RON) as its currency. The tuition fees you will pay depends on where you choose to study and what sort of degree you wish to pursue. A private institution will usually charge more than a public institution. On average, you should expect to pay between RON 14,000 and RON 30,000 per year for a degree in Romania. There are scholarships available, but they can be competitive. To get more information about fees, scholarships and eligibility, contact your institution.
Your living costs will depend on where you choose to live. On average, you should budget for between RON 1,400 and RON 3,300 per month. This accounts for your accommodation, groceries and travel
How to study in Romania with scholarships
Scholarship programs available in Romania are as follows
The Eynesbury College High Achiever Progression Scholarship 2021-2025
Available for students commencing in the period between 2021-2025;
Open to citizens of any country (except Australia and New Zealand);
Provides a waiver of 25% of the annual tuition fee for each year of the program for the full duration of the degree.
Be a graduate of Eynesbury College;
Minimum Grade average 85% or a GPA of 6.0/7.0;
Have a University of Adelaide offer of admission (full offer or conditional offer) as a full-fee-paying international student;
Enrol in a full-time study load for each study period of the degree;
Complete the acceptance process as outlined in your offer of admission.
Global Academic Excellence Scholarship (International) 2021-2025
The 2021-2025 University of Adelaide Global Academic Excellence Scholarship (International) is a highly competitive award that rewards commencing undergraduate and postgraduate coursework international students.
The University of Adelaide College High Achiever Progression Scholarship 2021-2025
The 2021-2025 University of Adelaide College High Achiever Progression Scholarship rewards up to 100 graduates of the University of Adelaide College, our preferred pathway provider, who have achieved outstanding academic results.
RWTH Aachen University Exchange Scholarships
This scholarship will provide financial support to one student of each of the participating universities for one semester at RWTH.
Scholarship for Particularly Involved International Students
Within the framework of the DAAD program, STIBET I, the International Office awards scholarships to particularly involved students from funds provided by the Federal Foreign Office. These scholarships are targeted towards international students at RWTH Aachen, who distinguish themselves through involvement with an international context in their course of study and/or at the university.
Career/jobs after studying in Romania
Several sectors of Romanian economy are performing better than average, and therefore are offering more job opportunities:
IT is a booming industry in Romania, there are very many big international companies present in the country such as: Adobe, Microsoft, Endava, Amazon Romania, Ixia, Ubisoft, Intel,Oracle.
There are four main mobile and land phone operators on the Romanian market. The first three are Orange Romania, Vodafone Romania, and Telekom Romania.
The biggest internet and TV cable provider is RCS & RDS. In 2015 the company opened/started the mobile phone division becoming the fourth biggest player on the market. The multiple types of jobs besides the obvious ones such as drivers, climbers, etc.
Romanian healthcare sector
There are very many private clinics in Bucharest and in the big Romanian cities such as: Regina Maria, Medlife, and Medicover. Also, pharmaceutical companies e.g. Roche, Pfizer, and GSK are searching for sales representatives. For this type of job, a good command of Romanian is important.
Romanian retail commercial activities
There are very many supermarkets and hypermarkets as well as department stores in the big Romanian cities. To name only a few: Carrefour, Metro, Auchan, Kaufland, Practiker, Brico, Dedeman, Baumax. Knowledge of Romanian is required for this type of job.
Call centers in Romania for other countries
This is a thriving sector in Romania. Many call centers (e.g. Amazon) are searching for employees speaking foreign languages.
It is likely that the Romanian language is not required. As a native speaker of another language, you would have an advantage here. The most demanded are speakers of English, French, German, Spanish, and Italian.
Application process to study in Romania is as follows:-
Passport: Traveling document To apply to Romanian studies, a valid passport is mandatory.  Its copy must be submitted along with the application form and other required documents.
High school diploma and minimum age: Having a High school diploma (also culled baccalaureate, leaving diploma, etc) or equivalent, giving access to university studies in issuing country is a must to apply to studies in Romania. This means that the prospective student has completed 12th Grade in the US/Canada and elsewhere. In the UK he can be in the process of completing you're a-levels. He must be at least 17 years old.
Self-finance: Tuition fees and living costs during your stay in Romania: you must have your own form of financing your studies through your own good economy, student loans, wonderful parents or generous sponsors, or other appropriate ways.
Good health: Applicants to study in Romania must be in good health (without contagious diseases or diseases which is not compatible with the future profession)  and display good social behavior and the ability to integrate into a mature studying environment as well as interact with people of all colors and nationalities.
Required documents for studies recognition:
Application for recognition required for acceptance to studies;
A certified copy of secondary-school leaving certificate or another certificate proving that the applicant is entitled to embark upon studies at any type of university;
A certified copy of Higher Education diploma and transcript for admission to Master or PhD studies;
A copy of valid passport (pages 1, 2, 3, 4);
Copy of the receipt for the recognition fee;
All mentioned above copies of documents must be in English, French or Romanian, otherwise, they must not be accompanied.
Why Take Admission Through Us?
RMC Elite constantly assists students with entrance, scholarship availability, placements, and other services.
Counseling and Mentoring
The experienced staff at RMC Elite advises you on the finest colleges, courses, scholarship opportunities, and more.
College Profiles
We frequently provide thorough information about individual schools and universities, such as academic programs, campus culture, student life, and admission data, on our website. This information can assist students in gaining a better understanding of what a certain school is like and whether it is a suitable fit for them.
College Search Tools
The RMC educational website includes college search tools that allow students to filter and compare institutions based on factors including location, size, majors, pricing, and entrance requirements. These tools can assist students in narrowing their options and locating colleges that fit their specific requirements.
Test Planning
The team is dedicated to assisting you in preparing for international language exams and clearing screening tests such as TOEFL, IELTS, and others using the most up-to-date practice and curriculums.
The Application Procedure
RMC Elite prioritizes all processes, including profile evaluation, application form completion, admissions locking, Visa preparation, and much more.
Frequently Asked Question
Universities of Abroad