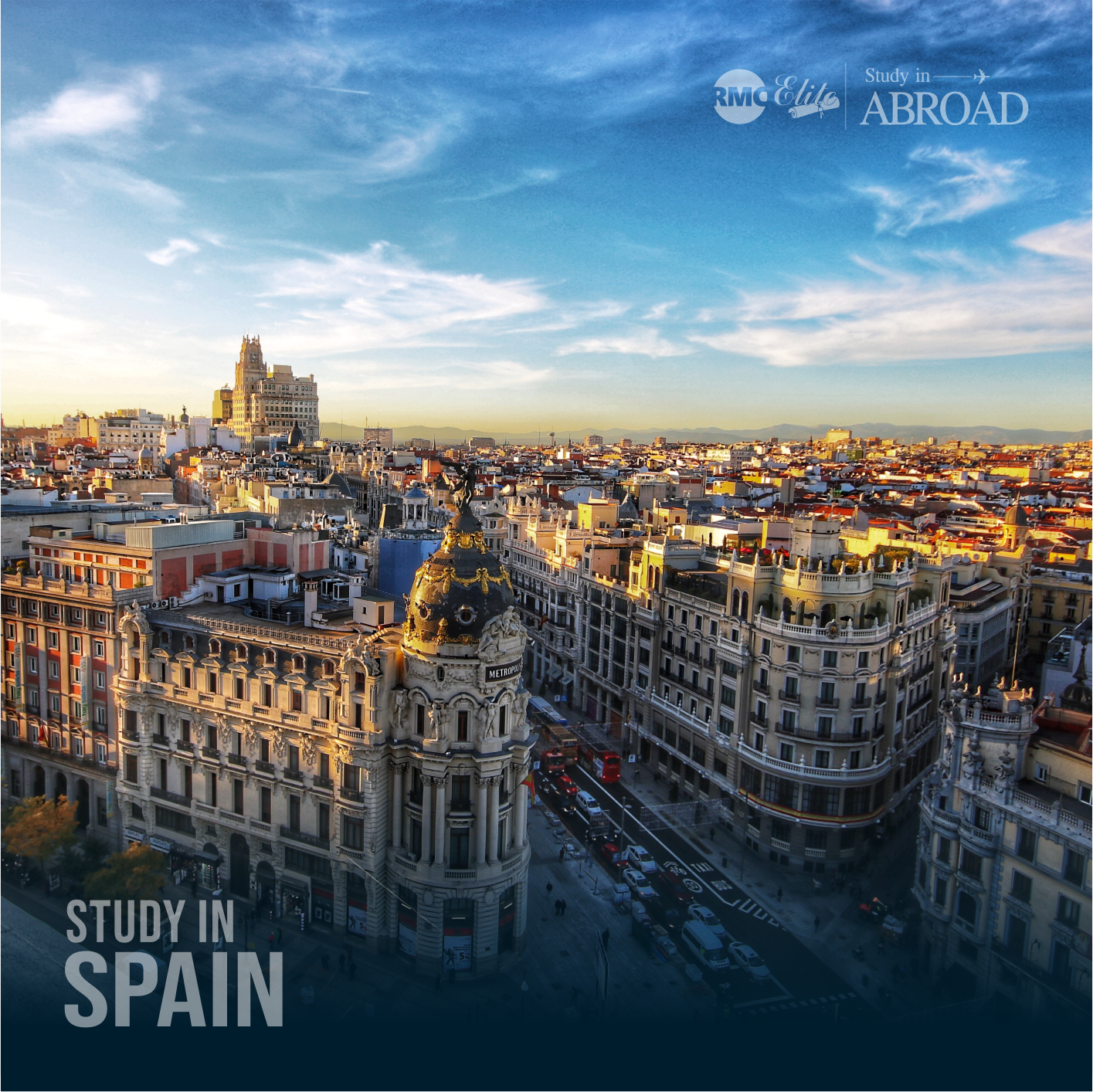 About Spain
One of Europe's most popular destinations for study abroad, Spain is a popular destination for many international students who want to experience an exciting culture and lifestyle. Infused with history, the Kingdom of Spain offers a fascinating experience in big cities, countryside or beaches. It is important to know how much money you need to study in Spain as an international student. Read on to learn about the tuition and living costs you should expect in this beautiful country. Spain is one of Europe's most popular travel destinations, and for good reason. Spain is located on the Iberian Peninsula and borders France and Portugal. A beautiful country with centuries of history and rich culture, it is known for its architecture, cuisine, and wonderful climate.
At Spanish universities, you can enjoy both a good stay and a good bachelor's or master's degree program. But what else do you need to know about Spain? Now, studying abroad in Spain gives you access to some of the best universities in the world, including the famous Spanish business school. Student life is also very interesting.
Why Spain
courses
Universities
Cost
Scholorship
Jobs
How to Apply
FAQs
Why Spain
The Spanish higher education system consists of 480 research institutes and 67 science and technology zones, as well as 87 universities (50 public and 37 private). As a member of the European Higher Education Region (EHEA), all official degrees awarded by Spanish universities are recognized in 53 countries around the world (45 of which are in Europe) for academic and professional purposes.
Expand your horizons in Spain, one of the most important countries of the European Union, providing both educational opportunities and special exchanges for international students from different countries and educational backgrounds. Studying in Spain provides Indian students with an excellent foundation for learning Spanish culture and language. 
Compared to other destinations, studying abroad in Spain for international students has a significantly lower standard of living compared to other European and Western countries. Spain's laid-back lifestyle, warm climate, and diverse and fascinating cultural opportunities throughout Spain are key to Spain's popularity.
There are many universities in Spain, many of which have a high international reputation and a high international ranking. Most Spanish universities focus on teaching Spanish, but many courses tend to be offered in English.
courses
Universities
Cost
Scholorship
Jobs
How to Apply
FAQs