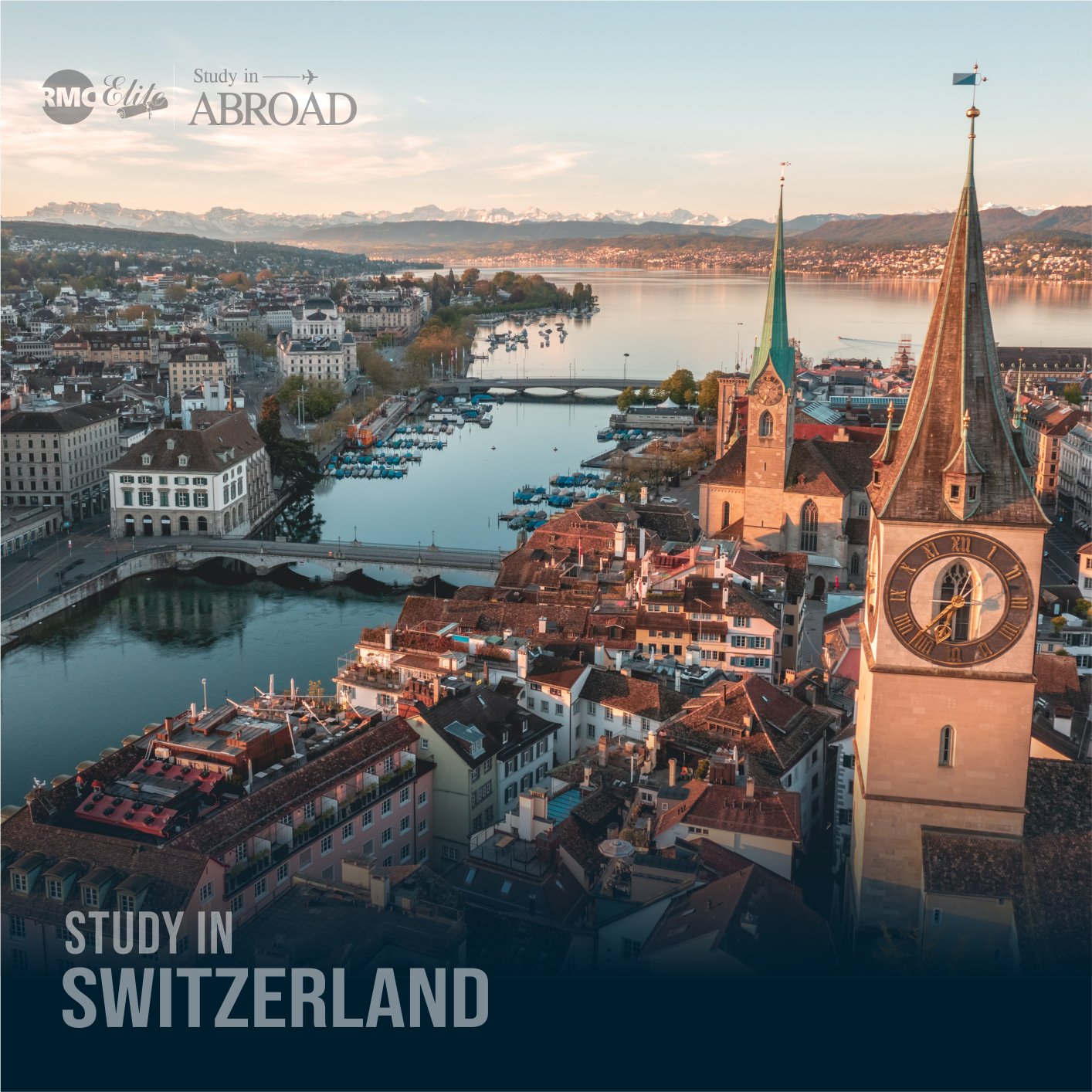 About Switzerland
Study in Switzerland: Switzerland is a small mountainous country located in central Europe. This landlocked country is about the size of New Jersey and is between France and Italy. It is also bordered by Austria, Germany, and Liechtenstein. Most of the population lives in the plateau which is between the high Alps in the south and the Jura mountains in the north. The mountainous area in the south is sparsely populated. Switzerland is known for its world-class academic institutions and decentralized education system. Studying in Switzerland offers ample opportunities and scope for international students to grow. Especially popular for its hospitality, medical sciences, and PhD programs, it is an excellent choice to study in Switzerland for international students.
The country is also one of the most preferred study abroad destinations for Indian students. An important part of studying in Switzerland for Indian students is that they need to meet the requirements set by an individual educational institute and the study visa. The country is safe and houses several reputed multinational companies, thus offering a promising job market. The scope for research and innovation is huge here. To plan their academic journey in Switzerland, students need to understand the estimated cost of study, admission requirements to study in Switzerland, visa process, top universities, and PR essentials. 
Why Switzerland
Course
University
Cost
Scholorship
Job
How to Apply
FAQ
Why Switzerland
 The education system in Switzerland is flexible and based on innovations. The decentralized education system offers a wide array of possibilities for international students to receive a quality education. International students can opt for undergraduate, postgraduate, and PhD programs at prestigious Swiss universities. 

Switzerland is home to some of high-ranked educational institutes. Universities like ETH Zurich, University of Lausanne, University of Zurich, University of Bern, University of Geneva, and others are known for their excellence in education globally. 

Education in Swiss institutions is offered in different languages, German, French, and English. The best thing about Swiss universities is that they do not ask for English language proficiency test scores from Indian students. If the students know basic English language writing and speaking, they can apply for a program. The IELTS exam is optional, as the majority of universities do not ask for one. Thus, an international student can study in Switzerland without IELTS.

Switzerland is a safe country, as per a 2019 report by the Global Finance Magazine. 

Switzerland is home to 14 companies that are listed under Fortune 500. These companies offer international students a platform to build a rewarding career. 

As per the Global Innovation Index 2020, Switzerland is the most creative country.  

Around 25% of the country's total population are international students who have settled there after completion of the course. It means Switzerland offers ample permanent residency and employment opportunities. 

Switzerland offers partial and full funding opportunities to international students. Scholarships like Swiss Excellence Scholarships for Foreign Students and ETH Zurich Excellence Scholarships offer 100% funding to deserving students. 

Switzerland welcomes international students wholeheartedly. The country has a vibrant lifestyle and multicultural environment that allows international students to integrate and mix well with the Swiss way of life. 
Course
University
Cost
Scholorship
Job
How to Apply
FAQ