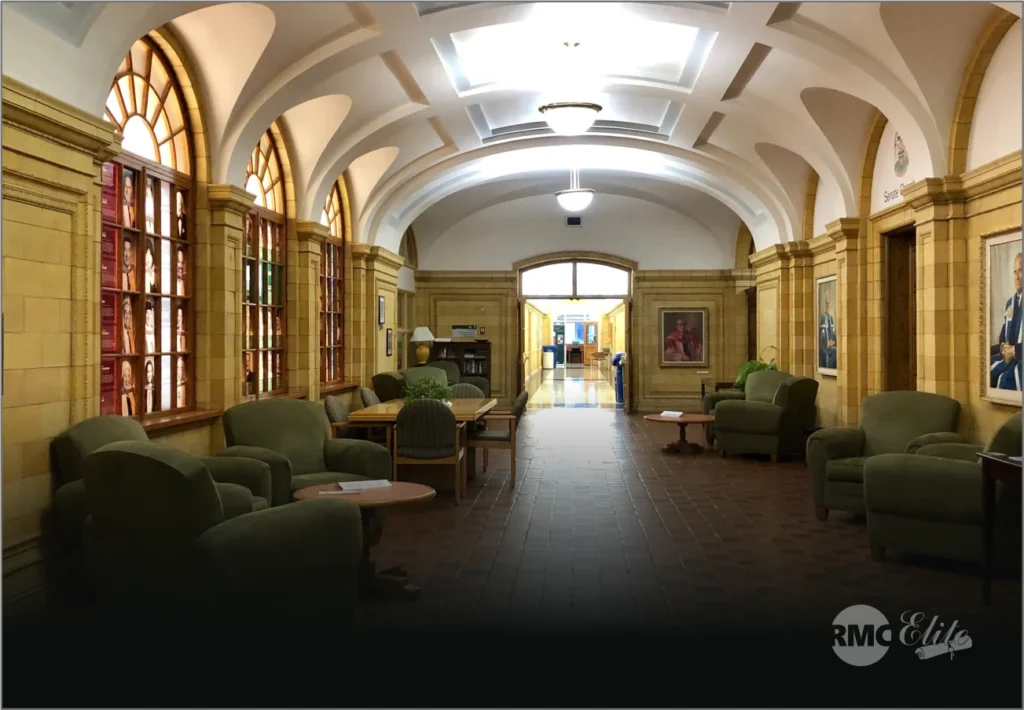 About University of Alberta
The University of Alberta was established in 1908 and is a public research university located in Edmonton, Alberta, Canada. The University of Alberta includes five campuses they are North Campus, South Campus, Campus Saint-Jean, Augustana Campus, and Enterprise Square. Out of which North Campus is the main campus which is spread across 200 acres of land which includes more than 150 buildings and was built by Barton Myers in 1969. The university has various faculties like Faculty of Agricultural, Life and Environmental Sciences, Alberta School of Business, Faculty of Arts, Augustana Campus, Campus Saint-Jean, faculty of Science, Faculty of Education, Faculty of Engineering, Faculty of Extension, Faculty of Graduate Studies and Research, Faculty of Medicine & Dentistry, Faculty of Native Studies, Faculty of Nursing, Faculty of Law and Pharmaceutical Sciences, Faculty of Kinesiology, Sport, and Recreation, Faculty of Rehabilitation Medicine, School of Public Health, Faculty of Pharmacy, etc.
These are the campuses:
North Campus at Edmonton, Alberta.
Augustana at camrose, Alberta.
Campus Saint-Jean at Edmonton, Alberta.
South Campus at Edmonton, Alberta.
Enterprise square at Edmonton, Alberta.
These are the Campus facilities offered by the University of Alberta
Large Campus area.
Separate boys and girls hostel.
Library
Sports complex including different sports.
Cricket Ground, Volleyball court, Basketball court, football ground, Table tennis court.
Separate boys and girls gym.
Running track.
Housing
Study and multimedia facilities.
Wi-Fi
Resources and support for students with disabilities or learning disabilities.
Language support
Restaurant / Cafeteria
Other facilities
Various activities are organized on campus-like theatre, film, public lectures, movies, drama, sports, various competitions, etc. The university also participated in various Sports program which includes National cycling competition, the campus also includes the table tennis club for staff as well as students. The weather of Canada is also fruitful always charming for the students, everywhere is the studious environment which helps them to focus on their studies and achieve their goals.
J. Gordin Kaplan Award for Excellence in Researchin the field of Sciences, Engineering, Social Sciences, Humanities, Fine Arts, Education, and Law.

Martha Cook Piper Research Prizein the field of Sciences, Engineering, Social Sciences, Humanities, Fine Arts, Education, and Law.
Killam accelerator awardin the field of early-career faculty members.
Killam annual professorship
Petro-Canada Emerging Innovator Awardin the field of Early career in Business, ALES, Engineering, Science.
These are the courses offered currently
Master courses
Bachelor courses
Engineering courses
Computer courses
Humanities courses
Science courses
Business courses
1.MBA – 20 months
INR 16.3 L / year
2.Master courses – 18 – 24 months
INR 5.5 L / year
3.BSc courses – 4 years
INR 17 L / year
4.MSc courses – 2.5years
INR 2.5 L / year
5.BCom courses – 4 year
INR 20.2 L / year
According to ARWU Universities ranking:
101-150 in 2020
101-150 in 2019
101-150 in 2018
101-150 in 2017
101-150 in 2016
According to QS World University ranking:
119 in 2021
113 in 2020
109 in 2019
90 in 2018
94 in 2017
According to Times Higher Education University ranking:
131 in 2021
136 in 2020
132 in 2019
119 in 2018
107 in 2017
According to US News & world report – Global universities ranking:
138 in 2021
139 in 2020
139 in 2019
137 in 201
After surfing all the programs the students have to select the program for which they want to apply and fill the application form from the link given below:
For undergraduate studies:
https://apply.ualberta.ca/apply/
https://www.ualberta.ca/graduate-studies/prospective-students/apply-for-admission/index.html
After successful completion of the application process, the university will let you know whether you are selected or not, and if you are selected then they will tell you the further process for admission.
Admission is done on the basis of various exam scores which are required for the particular courses in which students want to take admission. Some of those exams are:
You may contact RMC Elite team to apply to University of Alberta.
Why Choose to Take Admission Through RMC Elite?
RMC Elite is a reputed and renowned educational institution that offers various courses in business management, IT, and engineering.
Reasons to consider taking admission through RMC Elite:
Quality education: RMC Elite offers high-quality education that is recognized globally. The faculty at RMC Elite are highly experienced and knowledgeable, and they use modern teaching methods to help students learn better.
Accreditation: RMC Elite is accredited by various accreditation bodies such as ABET, AACSB, and ACBSP. This accreditation ensures that the education provided by the institution meets the highest standards.
Global network: RMC Elite has a global network of alumni, which can be helpful in building your professional network.
Career opportunities: RMC Elite has strong connections with various industries and businesses, which can provide students with excellent career opportunities.
Flexible learning options: RMC Elite offers various learning options, such as full-time, part-time, online, and hybrid programs. This allows students to choose the learning option that best suits their needs and schedule.
Financial aid: RMC Elite offers various financial aid options, such as scholarships, grants, and loans, to help students finance their education.
In summary, RMC Elite is an excellent choice for anyone looking for quality education, accreditation, global network, career opportunities, flexible learning options, and financial aid.
Universities of Abroad