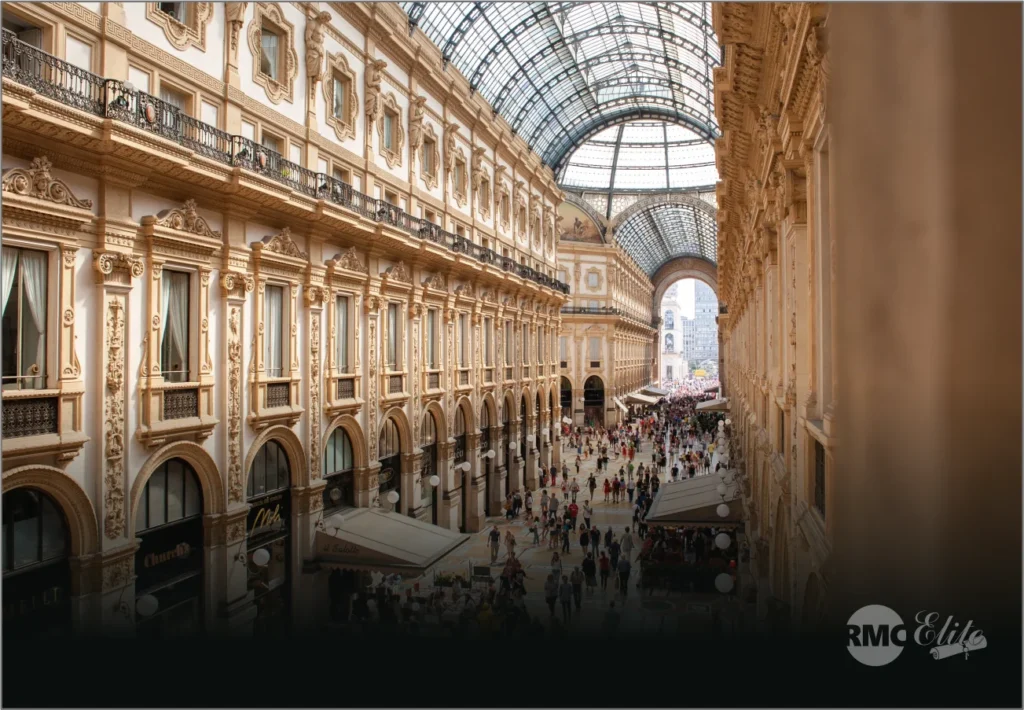 About University of Milan
The University of Milan, established in 1924, is a research-intensive university that provides high-quality teaching at all levels in a wide range of fields. It has succeeded in preserving a skillful combination of tradition and creativity over the years, adapting to the needs of a fast-growing society without losing its distinctive characteristics.
The university's interdisciplinary mission and relations between different fields result in a stimulating and diverse selection of undergraduate, professional, doctoral, and specialization courses, with Italian as the primary language of instruction. There is also a wide selection of English-language degree programs.
The University of Milan's wide range of educational and research competencies, as well as its partnerships with the business community, make it an important resource for its socio-economic background as one of the top international institutions in terms of scientific productivity.
The Università Degli Studi di Milano (University of Milan) is a non-profit public higher education institution based in the urban setting of Milano, Lombardia (population range of 1,000,000-5,000,000).
There are also branch campuses for this institution in the following cities: Crema, Edolo, Lodi, Torrazza Coste. Università degli Studi di Milano (UNIMI) is a large (uniRank enrollment range: over-45,000 students) coeducational Italian higher education institution that is officially recognized by the Ministero dell'Istruzione, dell'Università e della Ricerca, Italia (Ministry of Education, Universities and Research of Italy).
Why Study in University of Milan
They hope that by providing a diverse and rich educational experience, students will be able to discover their true calling, advance their own interests, take a hard look at their career, and gain the skills and knowledge necessary to develop it. As the foundations of a new, future-oriented university, outstanding teaching, excellent research, and high-quality service concentrate on the user. The university instills in its students the courage to pursue opportunities in the world and not be afraid to confront them and put themselves out there. It is a diverse university that embraces, recognizes, and protects diversity as a core value. Bicocca is a cultural pioneer both locally and internationally.
In a variety of fields of study, the Università Degli Studi di Milano (UNIMI) offers courses and programs leading to officially accredited higher education degrees such as bachelor's, master's, and doctorate degrees.
The admission policy at this 96-year-old Italian higher-education institution is selective. This institution of higher learning has an inclusive admissions process. Students from all over the world are welcome to apply for admission.
Students may take advantage of UNIMI's academic and non-academic facilities and services, which include a library, accommodation, athletic facilities, financial assistance and/or scholarships, study abroad and exchange programs, and administrative services.
Status – Public
Research Output – Very High
Student/Faculty Ratio – 17
Scholarships – Yes
International Students – 2,967
Total Faculty – 2,525
The University of Milan is a public teaching and research university that covers a wide range of disciplinary fields, with nine schools and a teaching staff of approximately 2,200. There are 33 divisions that conduct research. In 2019, there were 8,453 publications. There are 53 research institutes in total.
67 bachelor's degree programs are available at the University of Milan in the following fields:
Economics, Law and Social Sciences
Political, Economic, and Social Sciences
Law
Humanities
Language Mediation and Intercultural Communication
Medicine
Veterinary Medicine
Pharmacy
Exercise and Sports Sciences
Science and Technology
Agricultural and Food Sciences
There are 57 master's programs, 32 doctoral programs, 26 vocational master's courses, and 65 postgraduate schools of professional specialization at the University of Milan.
Milan's University is a public institution. As a result, the university charges lower tuition fees in proportion to income, with fees lowered to the maximum degree possible to ensure that every student has the opportunity to study.

Enrolment fees for foreign students vary depending on the student's citizenship and can range from €156 to €1,156 per academic year.

Scholarships and other forms of special funding, such as refectory and lodging services, are also available at the University of Milan. Enrolled students can apply for scholarships based on merit, income, or a combination of the two.

The Excellence Scholarships program is targeted toward foreign students in particular. The program provides 100 incentive grants to newly enrolled top international master's students. The incentives include scholarships of 50 €6,000 as well as the waiver of the enrollment fee.
The University of Milan is the only Italian member of the League of European Research Universities (LERU), a community of twenty-one research-intensive European universities that was established with its support.

In a variety of categories, the university regularly ranks as Italy's best university. Statale was ranked first among Italian universities in the areas of political science, sociology, law, and philosophy in the most recent ANVUR ranking of Italian universities, which was published in February 2017. In economics and statistics, earth science, history, and antiquities, it was also among the top three.

The Center for World University Rankings (CWUR) positions the university third in Italy and fourth in the Webometrics Ranking of World Universities. The Academic Ranking of World Universities places it first in Italy (in a five-way tie), while the Times Higher Education World University Ranking places it sixth to ninth (tied with four other universities).
Evaluation exams and entrance examinations: dates, services, processes, and locations
Number of spots available in programs with a small number of applicants,
Candidates with disabilities or SLD should obey these guidelines.
Rankings details
Procedures for enrolling.
The University of Milan has a rich artistic and cultural legacy, which includes historic buildings, inherited and acquired collections, libraries, botanical gardens, and the old Brera Astronomical Observatory, which was commissioned by Maria Theresa of Austria. The University's departments are located in both historic buildings in Milan's center and new buildings in the Città Studi neighborhood (City of Studies). The old "Ca' Granda" ("the large building"), a monumental complex from the 15th century in the heart of the historical city center; the 18th-century Palazzo Greppi built by Giuseppe Piermarini (architect of La Scala in Milan); and the 17th-century Sant'Alessandro College commissioned by the Arcimboldi family are among the palazzos that house the University's facilities. The SPICE Centre gathers rare and valuable book stocks and archives, and the book collection, which is one of the richest in the country, is held in 47 libraries.

Classrooms, Library, Computer Centres and Laboratories

 There are 356 classrooms with approximately 27,382 seats, 203 teaching and computer labs with about 1,831 seats, and 171 libraries and research rooms with approximately 4,417 seats in the total university surface area of about 500,000 m2 (5,400,000 sq ft).

Sporting activities      

The Centro Universitario Sportivo (CUS), or University Sports Centre, is an amateur sports organization that has promoted physical education and sport among students and university partners for the past 60 years. Every year, the center hosts a wide variety of sports courses, ranging from traditional sports like swimming and athletics to more modern events like hydro-biking, yoga, and capoeira.

Arts and entertainment      

Students at the University of Milan can participate in music and theater events sponsored by the University's resident cultural institutions, which include the Orchestra, Choir, and CUT, the University Theatre Centre. In partnership with the "Giuseppe Verdi" Conservatory of Milan and under the direction of Maestro Alessandro Crudele, the University of Milan Orchestra offers students the opportunity to audition for a classical music ensemble.

The University Choir is made up of university workers, teachers, professors, and outside fans. Passing an interview is the only way to become a participant.

Professor Alberto Bentoglio, the new director of the Centro Universitario Teatrale (CUT), collaborates regularly with groups of university students who have been participating in theatre productions for many years.

Cultural events are eligible for discounts

 The University collaborates closely with film, theater, dance, and music agents to offer discounted cultural programs and services to their students and collaborators.
If you're an international student interested in attending the University of Milan, you must fill out an online application form accessible on the university's website. This is also where you'll find more detail on how to apply, as well as basic information about entry criteria.

You may contact RMC Elite team to apply to University of Milan.
Why Choose to Take Admission Through RMC Elite?
RMC Elite is a reputed and renowned educational institution that offers various courses in business management, IT, and engineering.
Reasons to consider taking admission through RMC Elite:
Quality education: RMC Elite offers high-quality education that is recognized globally. The faculty at RMC Elite are highly experienced and knowledgeable, and they use modern teaching methods to help students learn better.
Accreditation: RMC Elite is accredited by various accreditation bodies such as ABET, AACSB, and ACBSP. This accreditation ensures that the education provided by the institution meets the highest standards.
Global network: RMC Elite has a global network of alumni, which can be helpful in building your professional network.
Career opportunities: RMC Elite has strong connections with various industries and businesses, which can provide students with excellent career opportunities.
Flexible learning options: RMC Elite offers various learning options, such as full-time, part-time, online, and hybrid programs. This allows students to choose the learning option that best suits their needs and schedule.
Financial aid: RMC Elite offers various financial aid options, such as scholarships, grants, and loans, to help students finance their education.
In summary, RMC Elite is an excellent choice for anyone looking for quality education, accreditation, global network, career opportunities, flexible learning options, and financial aid.
Universities of Abroad