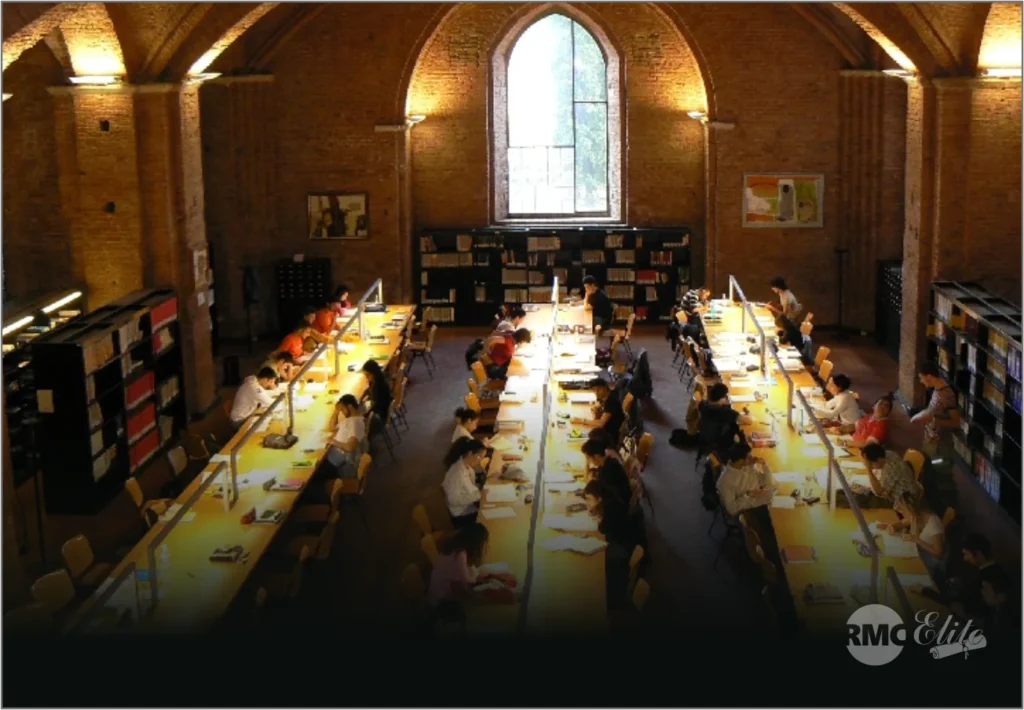 About University of Siena
The University of Siena in Tuscany is one of the oldest universities in Italy. Founded in 1240, the university underwent a massive expansion in the 20th century, growing from a cohort of 400 students between the World Wars, to its current one of around 20,000-strong.
The number of faculties increased alongside student numbers, evolving from an original offering of medicine, surgery, and law to a broad and diverse academic portfolio across 15 academic departments. Courses are taught in either Italian or English, and summer schools exist for professionals and students looking to develop their specific knowledge in many fields.
Much of the university is sited in renovated historical buildings, such as the departments of engineering, humanities, and social sciences, which use rooms in what was once the San Niccolò Psychiatric Hospital. Similarly, the former Convent of Santa Chiara, transformed decades ago to create the first collegiate accommodation in Italy for the postgraduate students, hosts today the innovation lab of the University of Siena.
Students at Siena are encouraged to take up the various opportunities for industry experience on offer and practical work experience is integrated into most degree courses. As the university has grown, new sites have been built within the city center, their architectural style in keeping with the historic architecture that surrounds them.
Students make up a large proportion of the total population of Siena, lending the city a young, dynamic feel. In 2012 the newspaper La Repubblica placed Siena first among Italian universities in terms of services, grants, and internationalization.
Located in the heart of the beautiful Tuscan countryside, Siena boasts excellent transport links with Florence, Rome, Milan, Naples, and other major cities. It is also one of the less touristy parts of Italy, meaning that students can truly immerse themselves in the local culture. Besides, the university offers a lot of cultural occasions with well-known national and international academics, intellectuals, and artists.
Why Study in University of Siena?
The enchanting city of Siena is your home base as you explore all that Tuscany has to offer. World-renowned cuisine, more than 120 nature reserves, medieval masterpieces everywhere you turn, and the hustle and bustle of Florence. Esteemed faculty take learning outside the classroom with visits to Siena's piazzas and cathedral, as well as Renaissance art in nearby Florence. This isn't just an exhibit at a museum—this is where you live and learn.
History comes to life in Siena, as most evident in the robust life of the contrade—neighborhood districts that divide Siena into 17 subcultures with their own music, traditions, and lore dating back to the Middle Ages. Through activities of your Contrada, you can learn from your neighbors how the contrade has influenced social, political, and religious life for centuries.
– MUSIC & THEATRE
Young musicians interested in jazz and other music can frequent the courses of the prestigious Fondazione Siena Jazz, the national jazz academy, which offers a series of introductory and masterclasses in jazz and related contemporary music, such as fusion, funky, Latin music, blues, jazz-rock, etc… The University of Siena has also special links with the Istituto Franci which is a university-level school for musicians.
– SUPPORT FROM INTERNATIONAL STUDENT TUTORS
At the University of Siena young tutors from various parts of the world help and provide guidance to international students regarding the Universities. The Siena Erasmus Group (GES) is part of the European Student Network an association of students all around Europe and beyond.
– WORK EXPERIENCE IN ITALIAN COMPANIES AND INSTITUTIONS
The University of Siena puts international students in contact with local businesses (such as Novartis and the bank Monte Dei Paschi di Siena) and national ones, according to their specific interests. Work experience is part of many degree courses and provides professional experience in an Italian company or public administration, which can be useful both for learning the language and to see the creativity and productivity of Italian companies at first
hand.
– SPORTS
International students can participate in courses of gymnastics, tennis, dancing, football (male and female), self-defense, archery, swimming, yoga, ping pong. The Italian University Sports Centre (CUSI) also offers the opportunity to practice various sports, from judo to basketball, volleyball (male and female), rugby, and fencing. Students have access to sports facilities at discounted prices.
– BUDGET FRIENDLY PROGRAM
Tuition fees are of course one of the main concerns when you want to join a study abroad program. But another issue to take care of is the cost of living throughout your stay. To study abroad at Dante Alighieri Siena also
means being able to reduce your expenses thanks to its agreement with the University of Siena.
Engineering & technology

o Electrical & Electronic Engineering
o General Engineering

Social sciences

o Communication & Media Studies
o Sociology
o Politics & International Studies (incl Development Studies)

Business & economics

o Business & Management
o Economics & Econometrics
o Accounting & Finance

Physical sciences

o Chemistry
o Mathematics & Statistics
o Physics & Astronomy
o Geology, Environmental, Earth & Marine Sciences

Life sciences

o Agriculture & Forestry
o Biological Sciences

Clinical, pre-clinical & health

o Other Health
o Medicine & Dentistry

Arts & humanities

o Languages, Literature & Linguistics
o Archaeology
o History, Philosophy & Theology

Other Programmes

o Law
o Education
Siena is a medieval town in Italy that is simply filled with tradition, yet modern enough to appeal to a large number of students. The student will always find something to do in the bustling city center, especially with the great number of new friends that they will make at the university.
According to annual rankings, Siena is known to be the " most liveable city in Tuscany," as well as the fifth-best city in all of Italy for its quality of life.
A major tourist destination, Siena maintains a small community feels through its historic traditions, delicious Tuscan food, and neighborhood loyalty. Students get to know Siena's community through their homestay and language integration and are quickly able to navigate the city easily by foot and transit.  SAI Siena students have various opportunities to get involved in community  and leadership activities:
 Volunteer opportunities include teaching English, visiting with the elderly, and assisting on the city ambulance.
 Semester credit-bearing and non-credit internships are available in global health, community organization, language, and much more.
University library system
Students at the University of Siena can take advantage of several services offered by the University Library System, in support of their study activities. The Library system spans 5 major areas of interest (humanities technological; law-politology; economics; scientific, medical-biological pharmaceutical), each articulated in numerous sections, distributed in various University hubs, with study areas and dedicated facilities, and offers the following services:
lending: 1.173.000 documents on loan, to be chosen from the online catalog
inter-library loan: books made available from libraries all around the world
e-reader loans: more than 24.500 e-books, to be read on a student's own e-reader, or one loaned by the library
 open-shelf reference: more than 943.000 documents available for direct consultation
archive access: the University of Siena hosts more than 50 archive collections including the Franco Fortini Archive, the Fabrizio De Andrè Archive, and the Sandro Pertini Archive
electronic and digital collections reference: University of Siena sub university library system 3 www.SBA.unisi.it scribes to more than 19.600 digital resources (magazines, papers, databases)
bibliographical information and reference: more than 100 library staff are available 7 days a week
 e-mail alerts: personal email notifications of publishing news and areas of personal interest
training and development courses: bibliographical research tuition, and specialist digital resources training
Furthermore, during your period of study at the university, the library can provide internships, up to 150 hours of paid work, or facilitate individual Social Civil Service activities.
– Pre-enrolment academic support
The University of Siena offers several services to High Schools and Undergraduate students, to introduce them to the opportunities offered by Higher Education studies, and to support students to experience the range of study opportunities. These include:
– tutorial and information support in the choice of study programs: High School students are invited to attend various activities (masterclasses, stages, drafting of research documents) specifically designed for skills development and to enable a prospective student to have all the relevant information for their academic career choice
– placements and internships in teaching or administrative facilities: High School students can spend brief periods working in  laboratories, offices, or academic offices of the University to become familiar with the activities associated with the subject they wish to study
– guided tours of the academic premises: school classes can visit the various University facilities, buildings, classrooms, laboratories, and libraries, guided by senior students or University staff
– online chat and personal tutorials with teaching staff and student mentors: High School students can personally meet teaching staff and student mentors, to obtain accurate information, clarify any questions on the academic course they may choose, and on student life in general.
Dates for these tutorials are usually published in January, while academic support interviews are usually scheduled in February and from July until September. Online chats are usually scheduled during the student enrolment period, especially in September and October.
-Academic support and curriculum counseling
All University of Siena students who wish to improve their learning skills can access the Academic Support services. Older students, belonging to Doctorate or Secondary level courses, will mentor and support, with their experience, younger students. The services provided include:
– Help in defining the academic curriculum: each student must state the exams and activities he wishes to take and to fully understand the available choices, peer mentor students are on hand to guide their colleagues to an informed and effective choice
– Assistance in bibliographical research and drafting essays and tests: many exams require, besides an oral assessment, a written essay, and tutor students can help junior students to learn how to research subjects and employ appropriate academic language
– Individual meetings with teachers and tutors: information regarding academic careers, exam subjects, and opportunities offered by the  University, can be obtained via email, telephone, or with students and teaching staff during office hours 8
– monitoring of progression and learning support: during a student's lifecycle there may be times when students can experience difficulties in attending a course, managing study time, or preparing for an exam. Tutor
students are on hand to give direct mentoring support to such students and help them complete their academic careers.
– Counselling and therapy support
The University of Siena offers psychology and brief psychotherapy counseling for students, open to members of other Italian and foreign universities who are taking a university course in Italy. The service aims to help students deal with psychological distress that can hinder performance during Higher Education studies.
– Student housing
Students residing outside Siena can apply for a place in student residences, in one of the 11 student DSU Toscana housing complexes. Organized in single and double rooms, one-, two-room or mini-apartments, they provide common study, reading, and free time areas. Some of the accommodations are reserved for disabled students. The grant announcement is usually published in July, expiring in September. The places are on a competitive basis according to specific criteria and means-testing, as stated in the announcement. Some of the halls offer, for a fee, a guest room service, for relatives of students successful in the allocation of a hall of residence room.
– Catering
University of Siena students can access the Local Authority for the Right to Education (DSU Toscana) dining halls, where a full meal is available, at lunch or supper, at very accessible prices. The halls are located next to all major
university buildings, and offer varied and balanced menus, with organic choices, local products, or gluten-free options. In some halls, a take-away and pizzeria service is also available.
Facilities for special needs students
The University of Siena offers assistance to all students with special needs or disabilities, to help them with access and equal opportunities in daily academic life. Specifically:
– welcoming and professional academic support: besides travel assistance, from a student's residence to class, disabled students can take part in vocational activities, organized jointly with local Public Sector enterprises
– processing of academic progression forms: a helping hand in dealing with the required administrative procedures, and an easy path to access all student services
– volunteering and peer mentoring involvement: disabled students can work, if they wish, to support Disabled Students Services activities, mentoring other disabled students, and are encouraged to become tutor  students themselves
– provision of technical equipment and teaching aids, in Braille or digital format: digital books retrieval, large print photocopies, Braille printed documents, in collaboration with the University Library System, and direct production of teaching aids 10
– information and assistance in practicing sports, aided by specially trained staff, in collaboration with the Informhabile desk, where a disabled student can obtain all relevant information concerning access arrangements for sports and disability policies Dyslexia support is also available, as a collaboration between the Disability Service and the University Language Centre, which provides assessments, training, and aids to remove any obstacles in a student's progression.
The average cost of living for a student in Siena amounts to approximately € 500.00 per month, the main expense being accommodation.

University accommodation

• Double room: € 297.00

Private accommodation

• Single room in the center: € 400.00
• Single room on the outskirts: € 350.00
• Double room in the center (per person): € 300.00
• Single room on the outskirts: € 250.00
• Studio/bedsit: € 700.00/750.00

Costs of living in Siena

• Full meal at the canteen € 4.50
• Meal in a pizzeria € 20.00
• Breakfast in a bar € 2.00
• Bus ticket (valid for 1 hour) € 1.20
• Student season (three-month) ticket/bus pass € 56.00
• Specialist medical visit € 36.00
• Cinema € 8.00
• Newspaper € 1.20
 CourseUndergraduatePostgraduateLocal Students1,000-2,500 US$
(750-1,800 Euro)1,000-2,500 US$
(750-1,800 Euro)International Students1,000-2,500 US$
(750-1,800 Euro)1,000-2,500 US$
(750-1,800 Euro)
You may contact RMC Elite team to apply to University of Padova.
Why Choose to Take Admission Through RMC Elite?
RMC Elite is a reputed and renowned educational institution that offers various courses in business management, IT, and engineering.
Reasons to consider taking admission through RMC Elite:
Quality education: RMC Elite offers high-quality education that is recognized globally. The faculty at RMC Elite are highly experienced and knowledgeable, and they use modern teaching methods to help students learn better.
Accreditation: RMC Elite is accredited by various accreditation bodies such as ABET, AACSB, and ACBSP. This accreditation ensures that the education provided by the institution meets the highest standards.
Global network: RMC Elite has a global network of alumni, which can be helpful in building your professional network.
Career opportunities: RMC Elite has strong connections with various industries and businesses, which can provide students with excellent career opportunities.
Flexible learning options: RMC Elite offers various learning options, such as full-time, part-time, online, and hybrid programs. This allows students to choose the learning option that best suits their needs and schedule.
Financial aid: RMC Elite offers various financial aid options, such as scholarships, grants, and loans, to help students finance their education.
In summary, RMC Elite is an excellent choice for anyone looking for quality education, accreditation, global network, career opportunities, flexible learning options, and financial aid.
Universities of Abroad